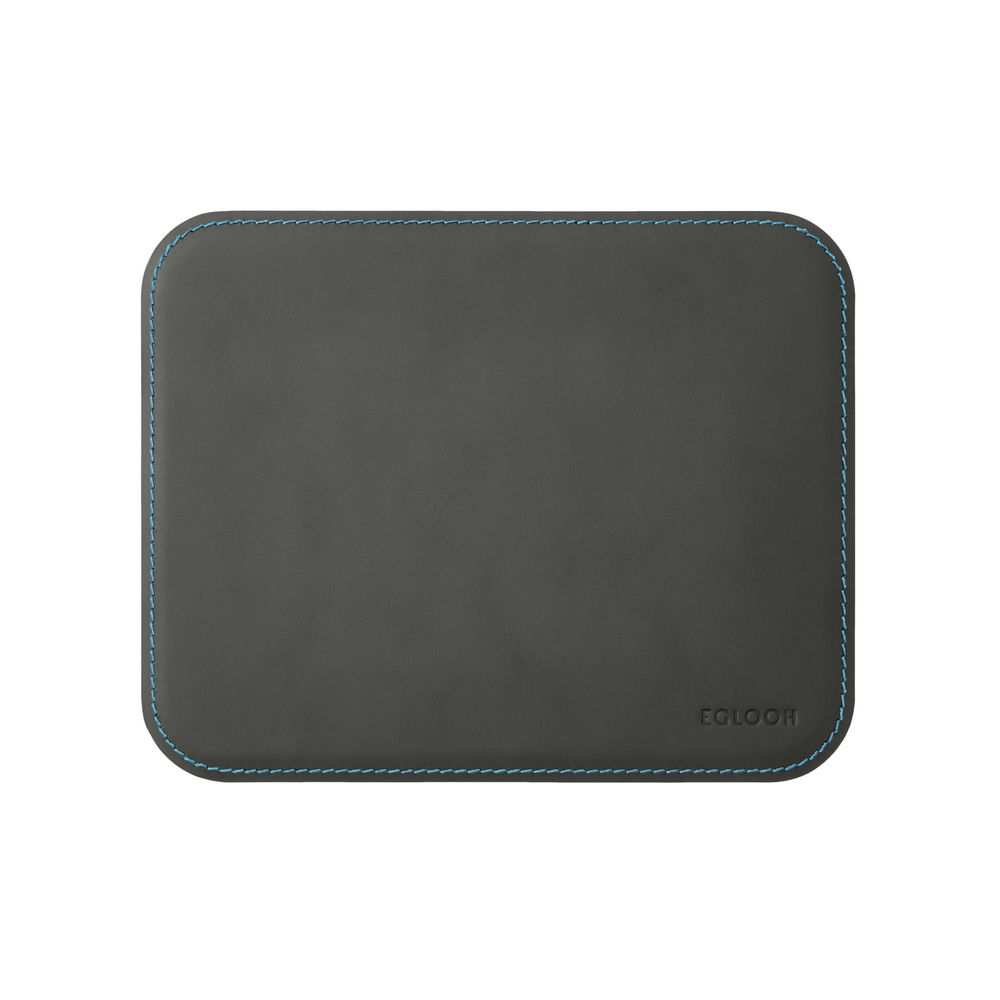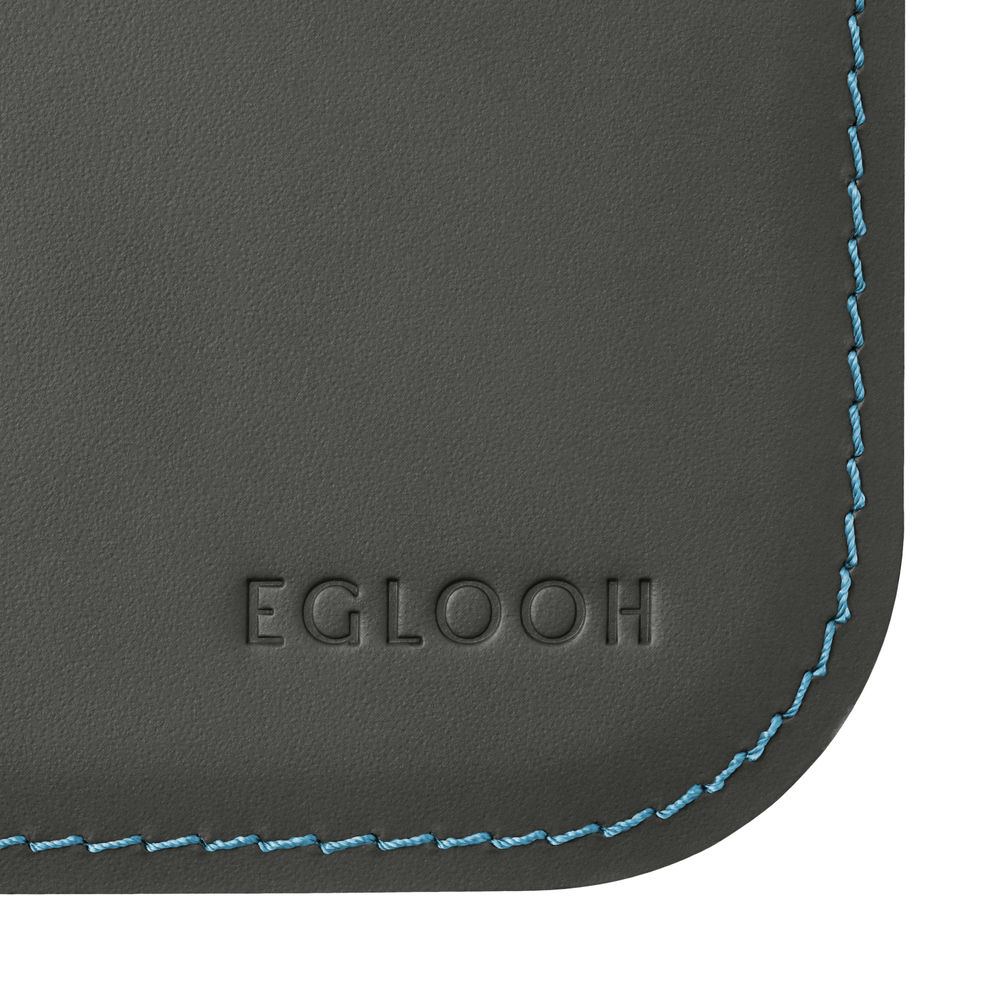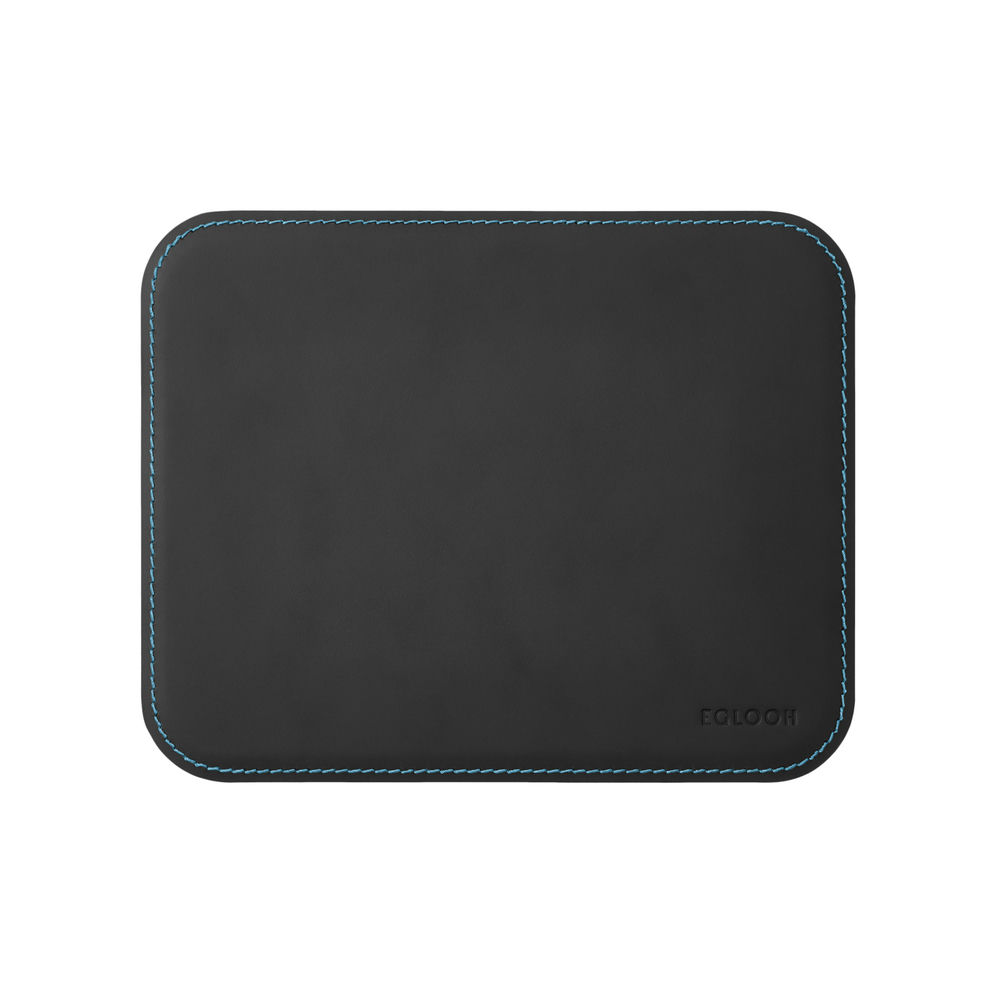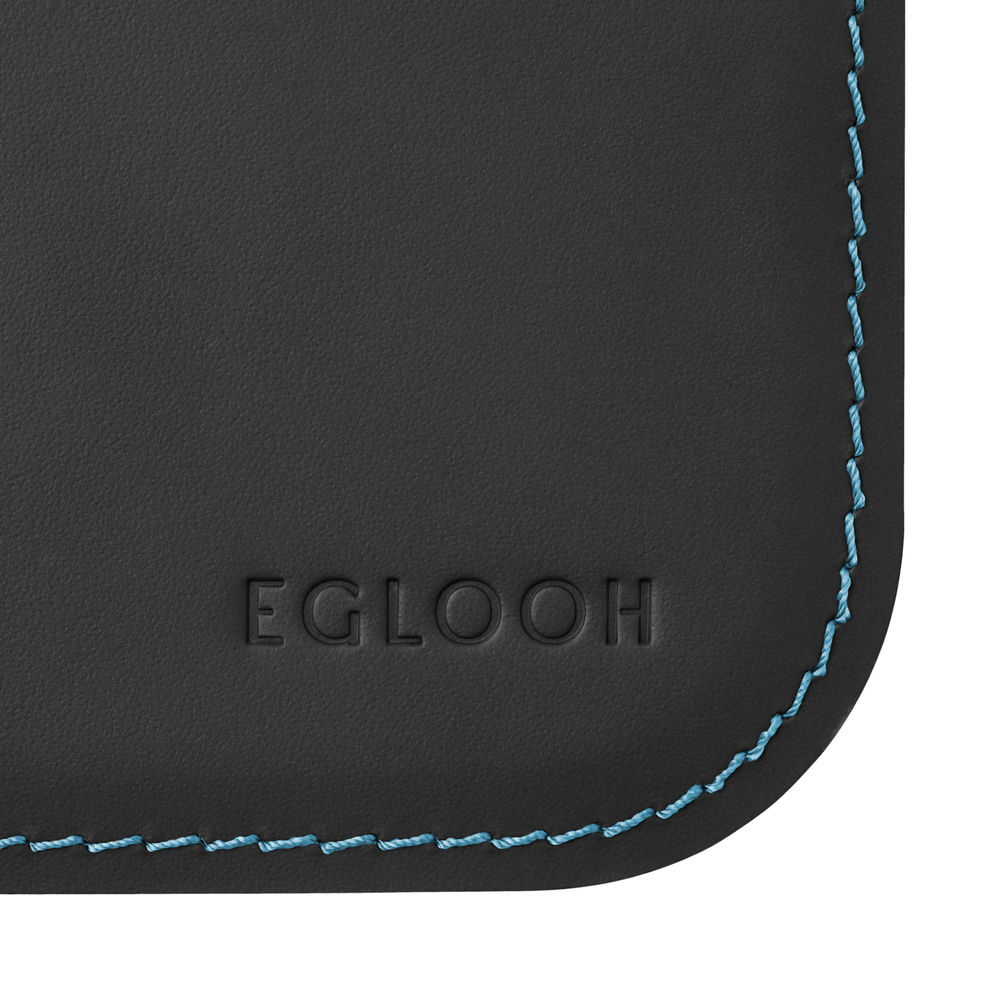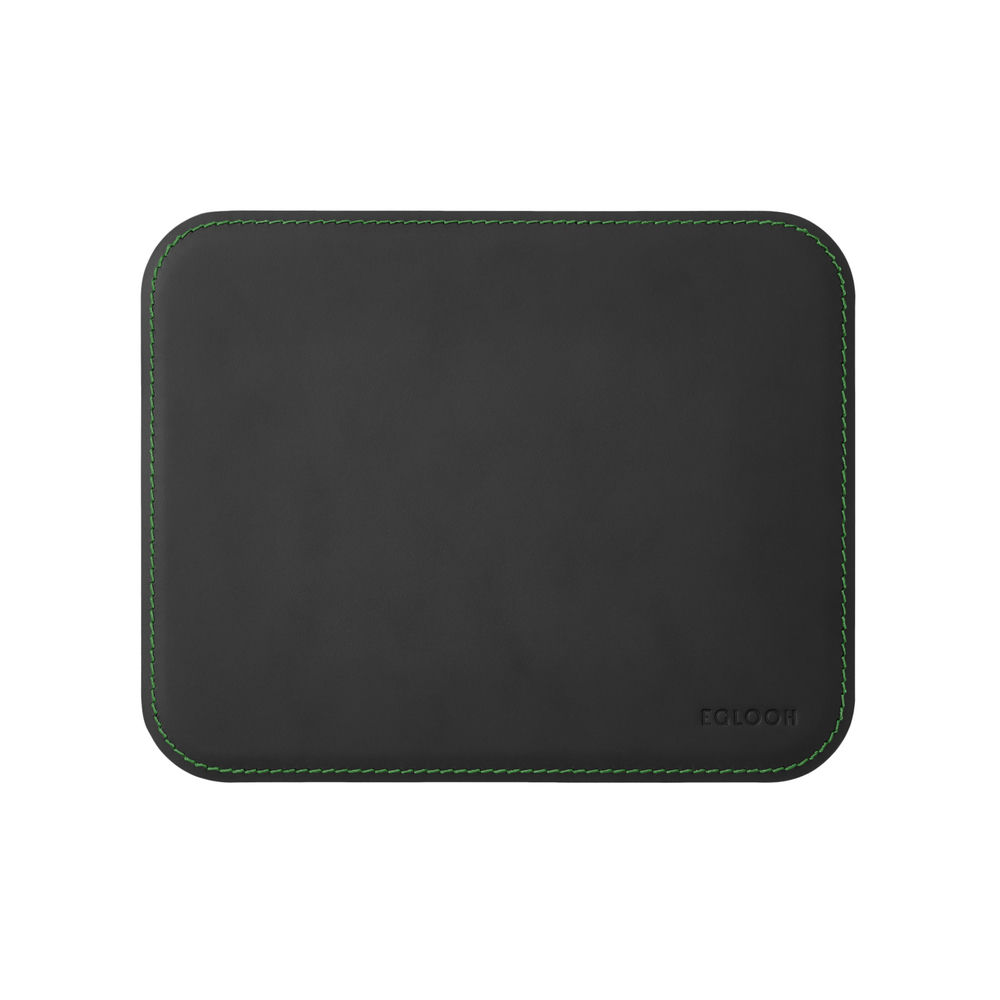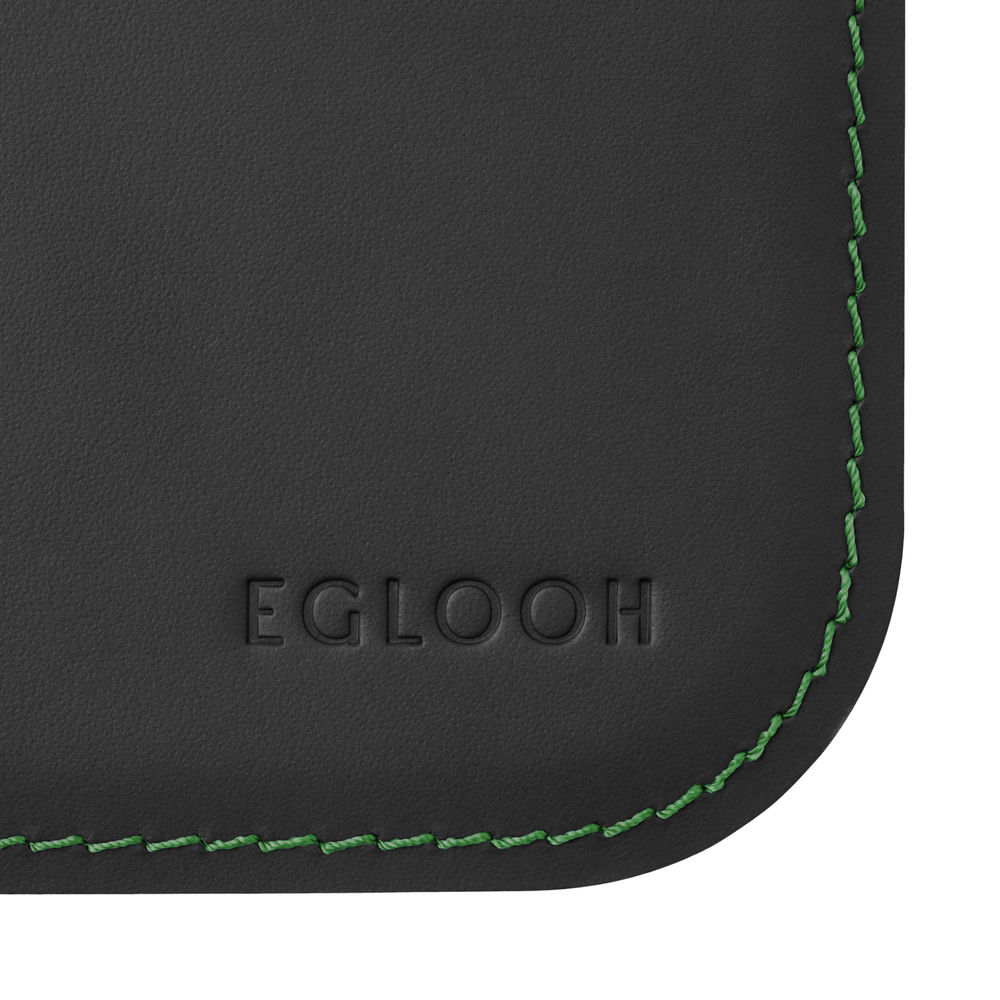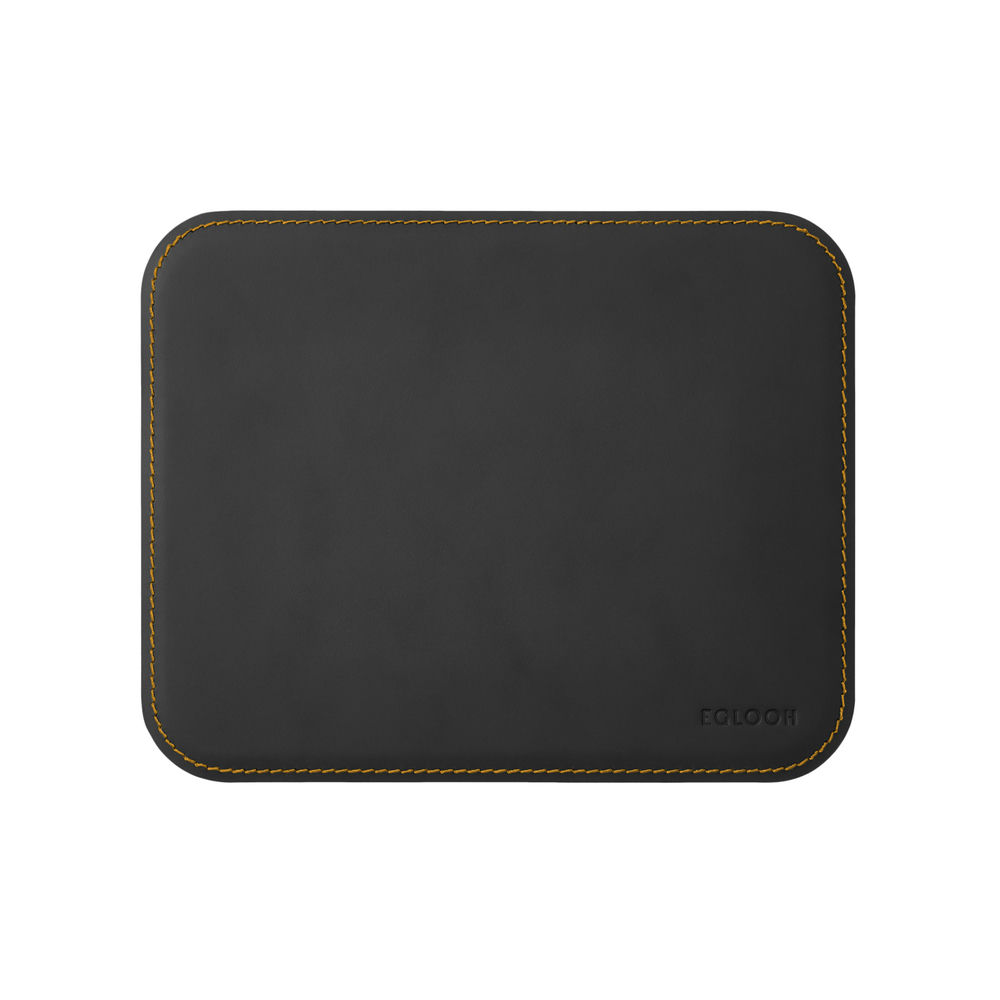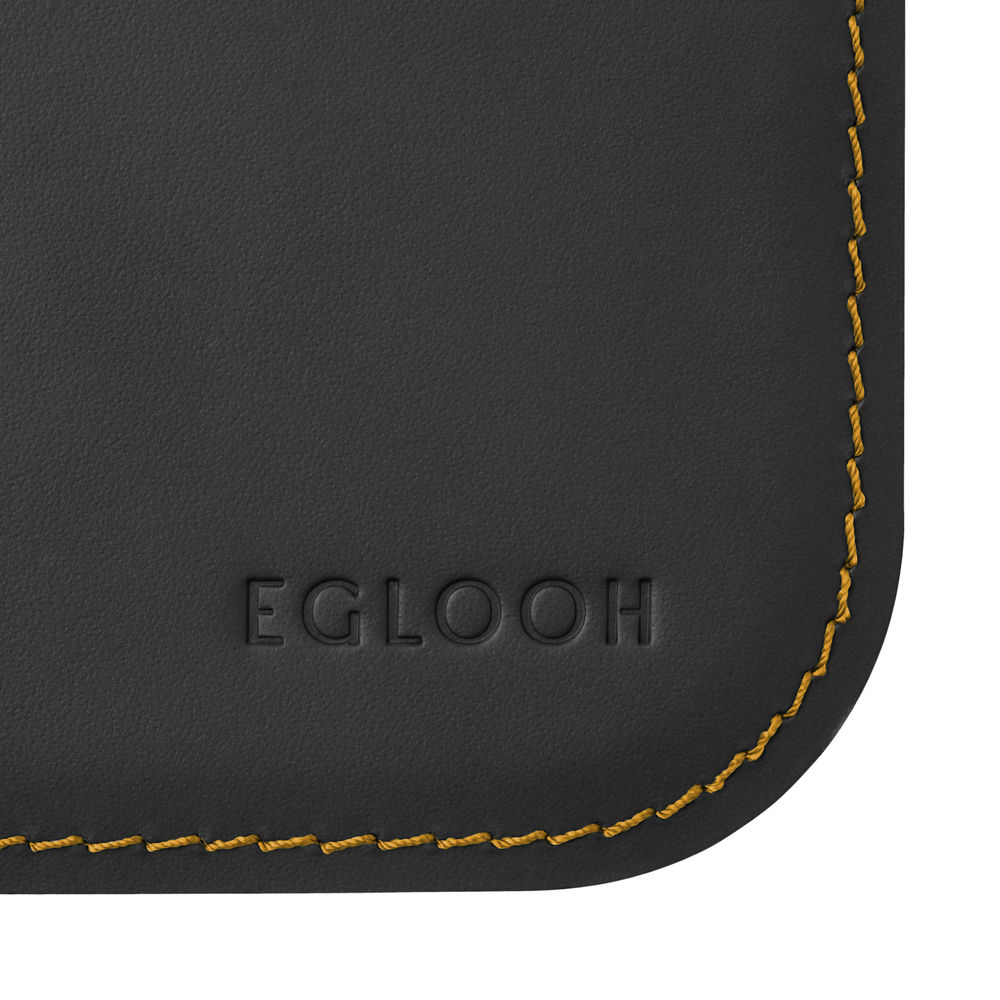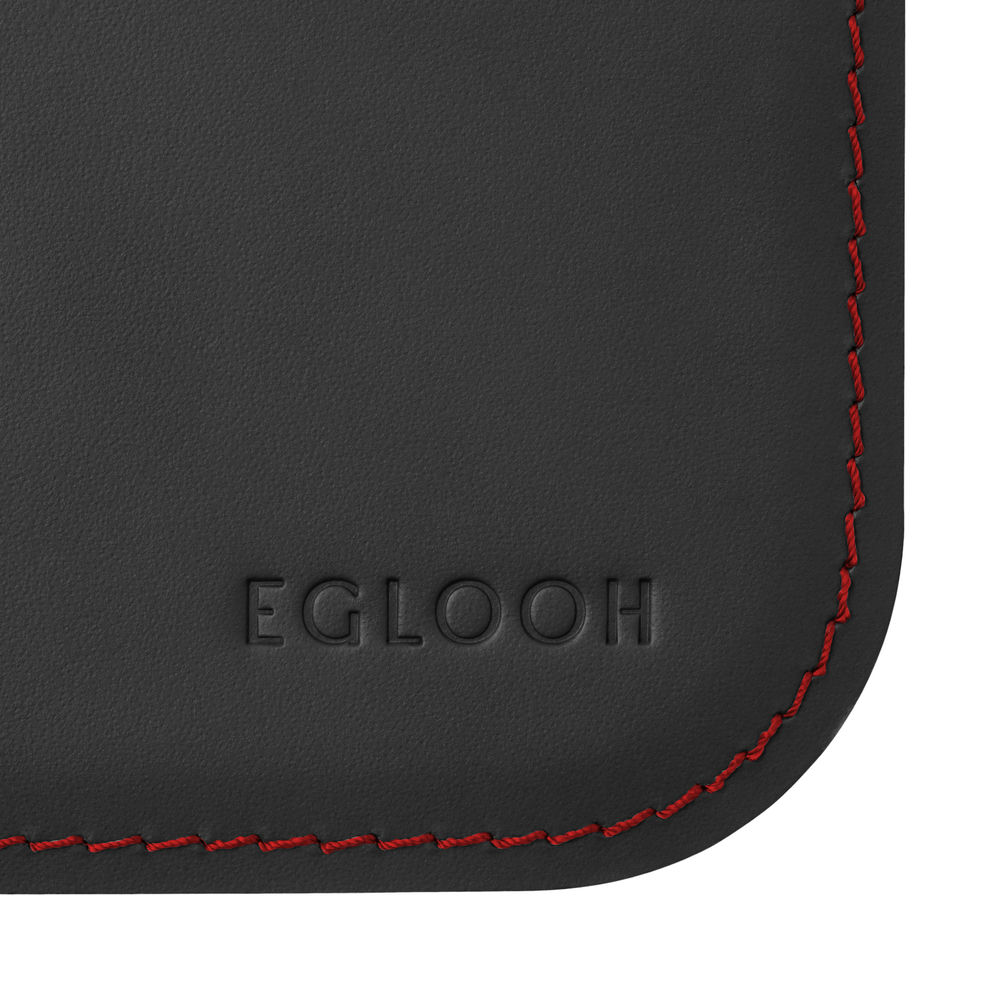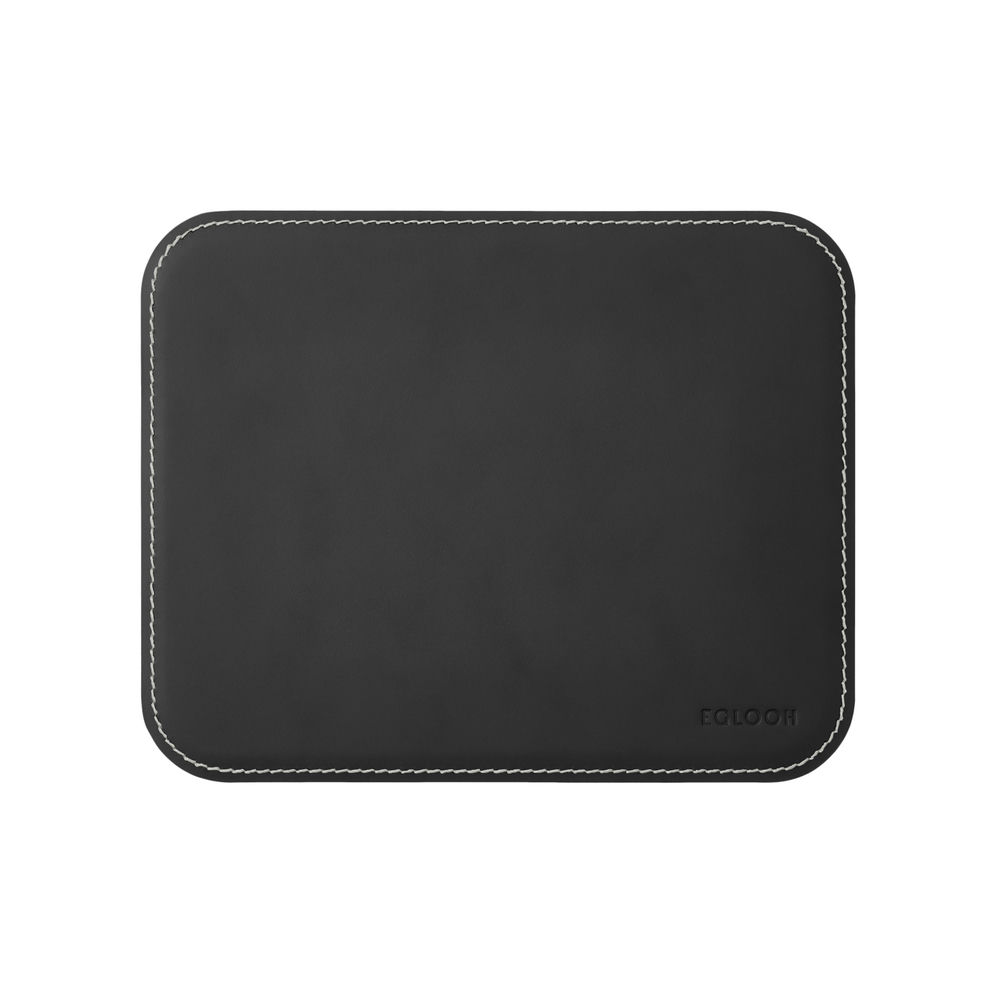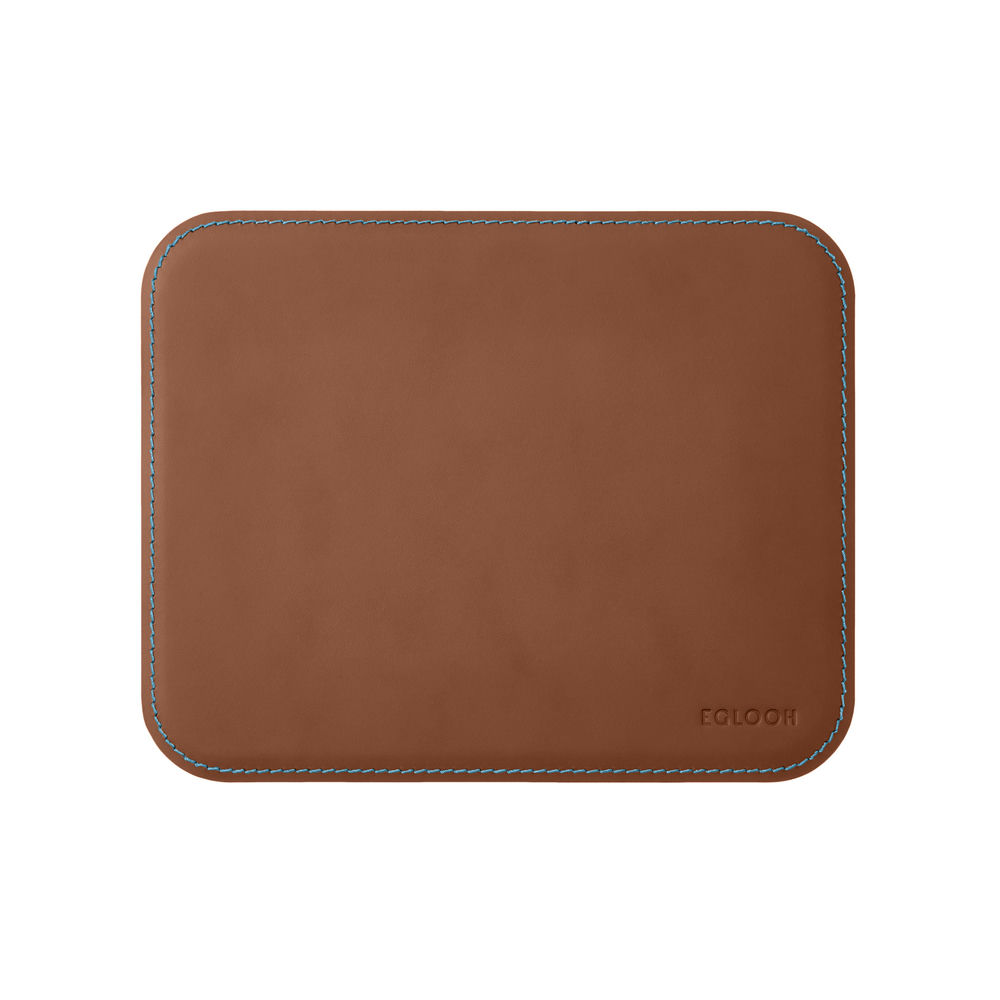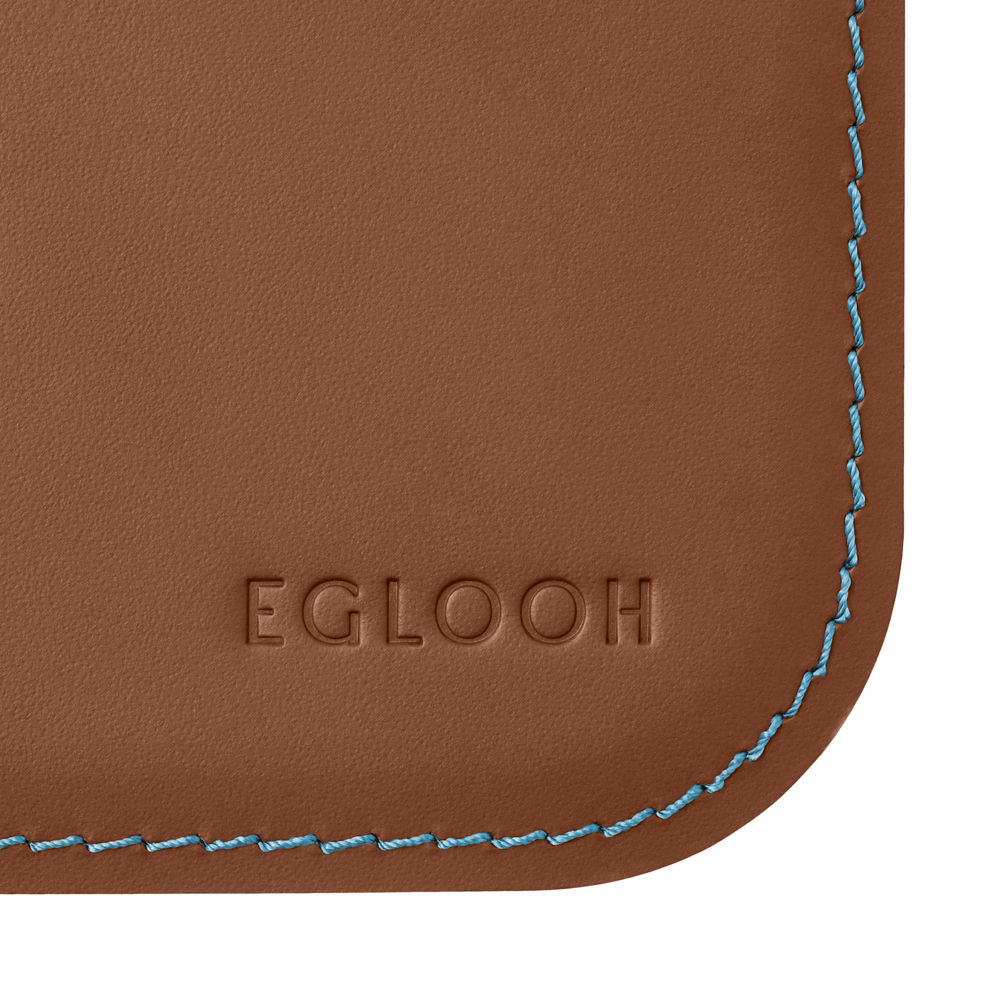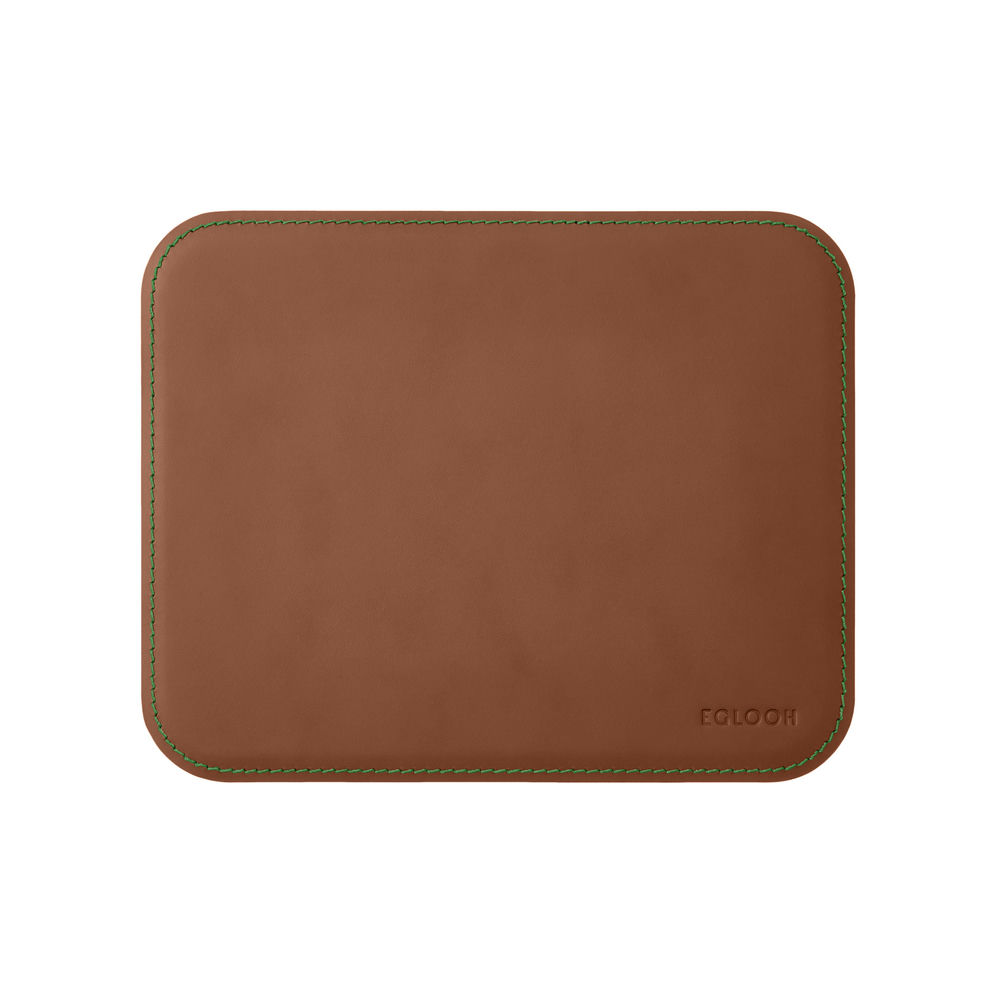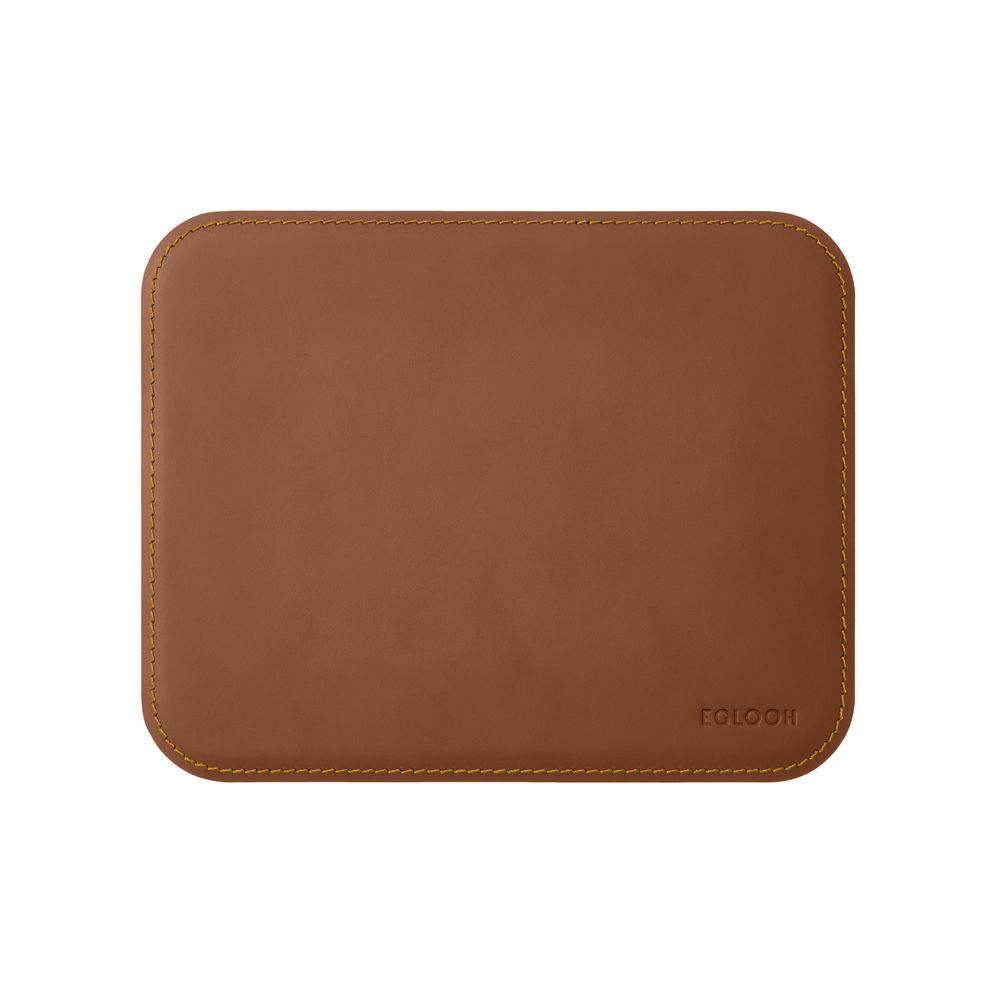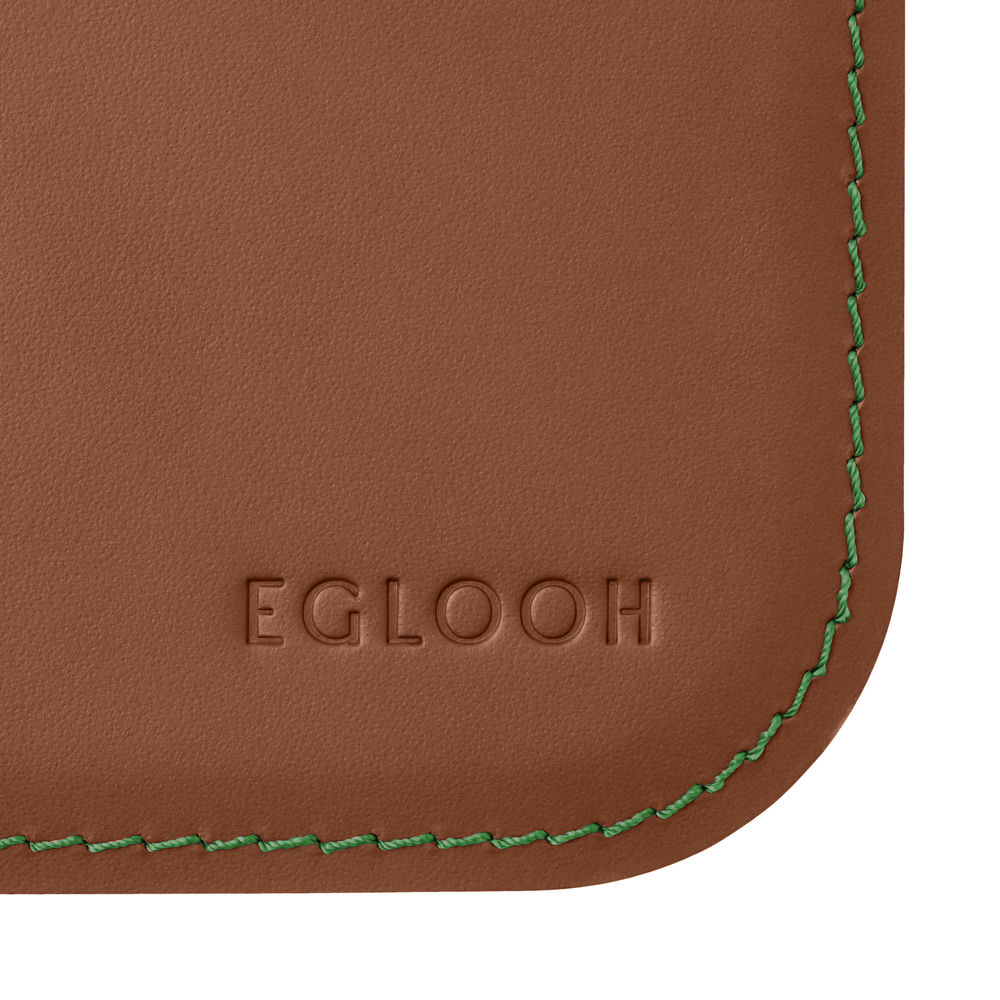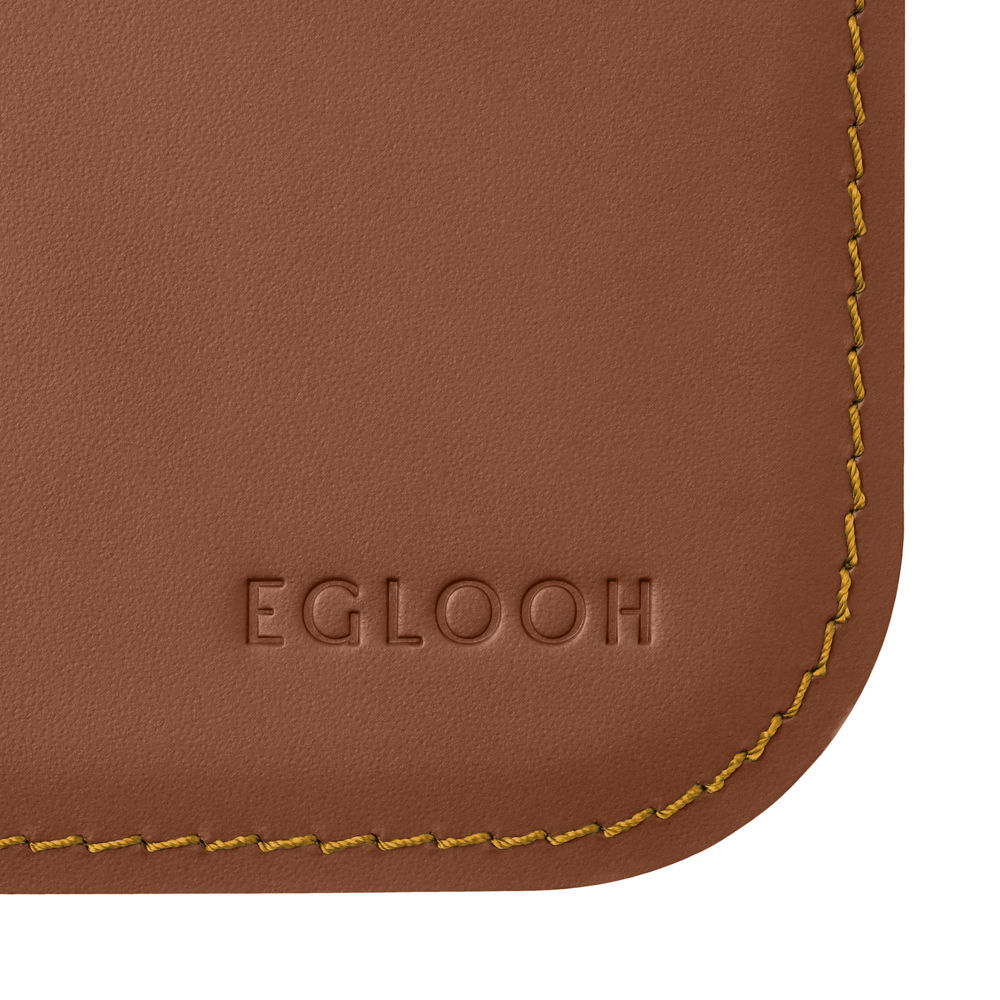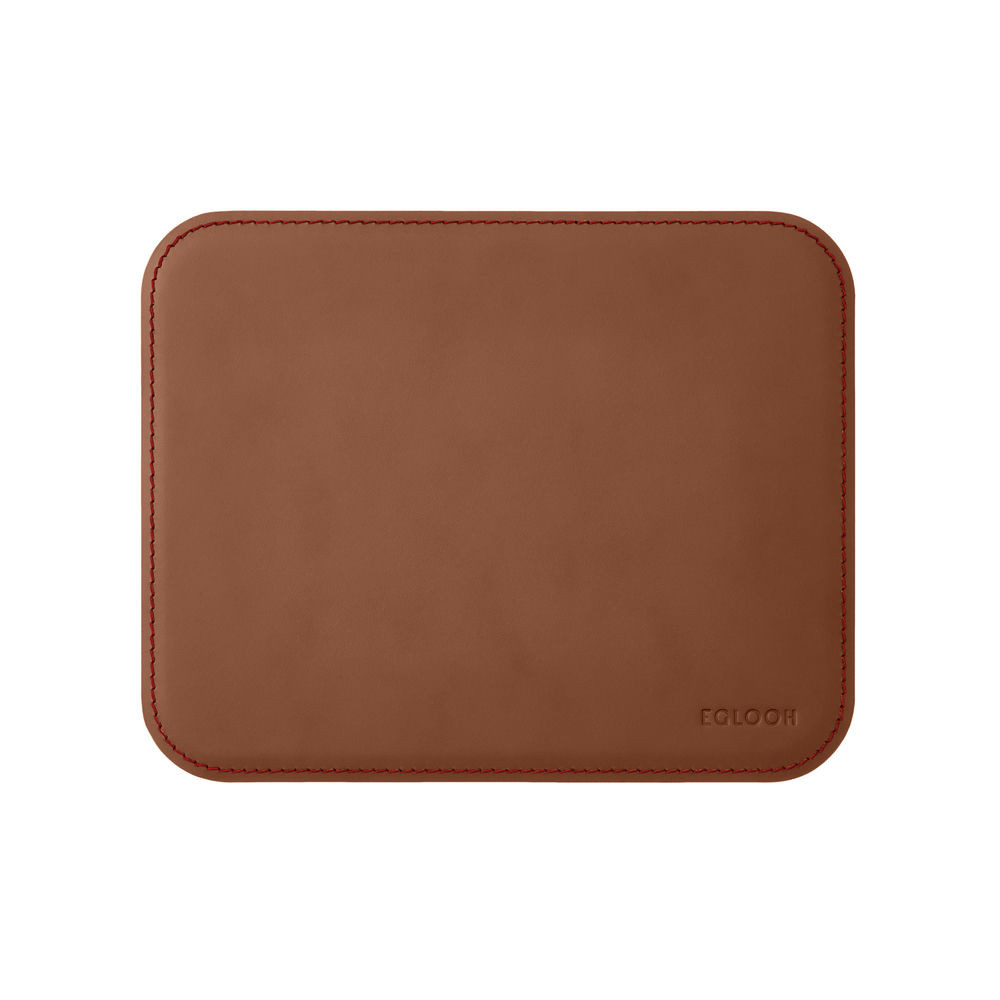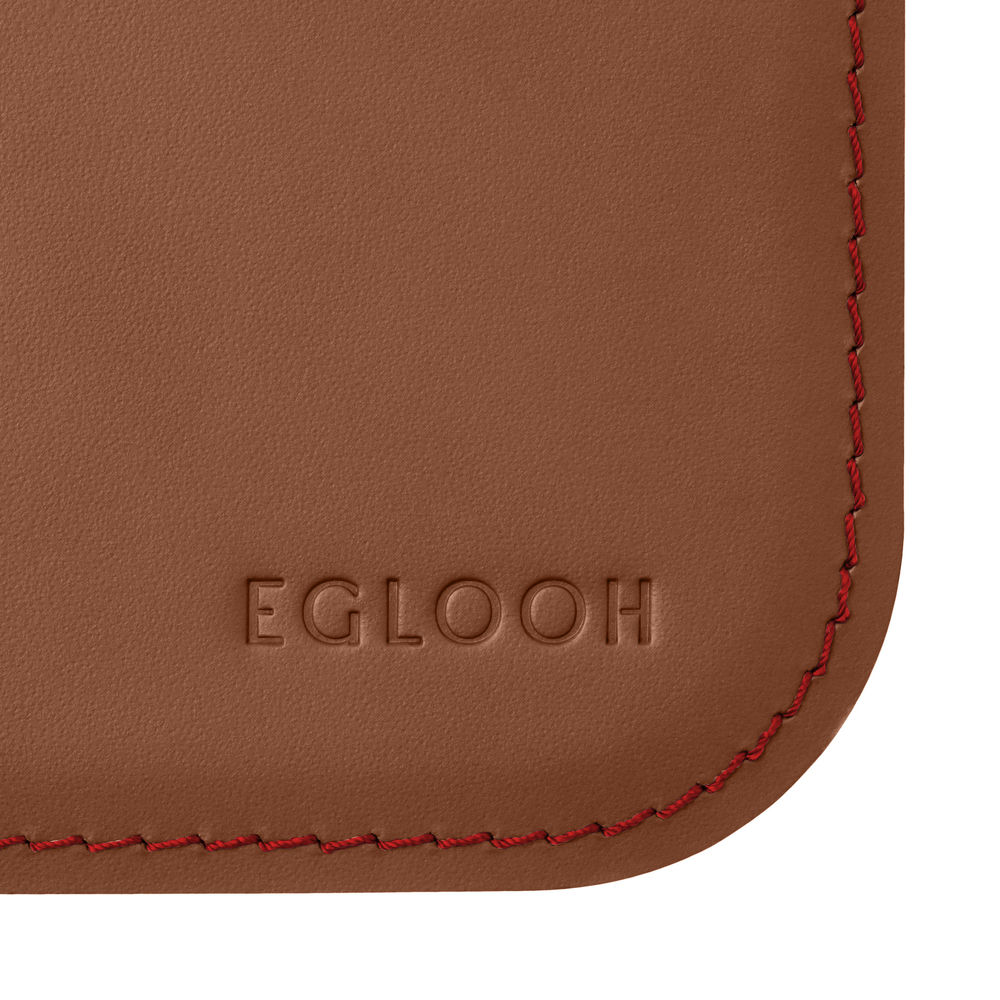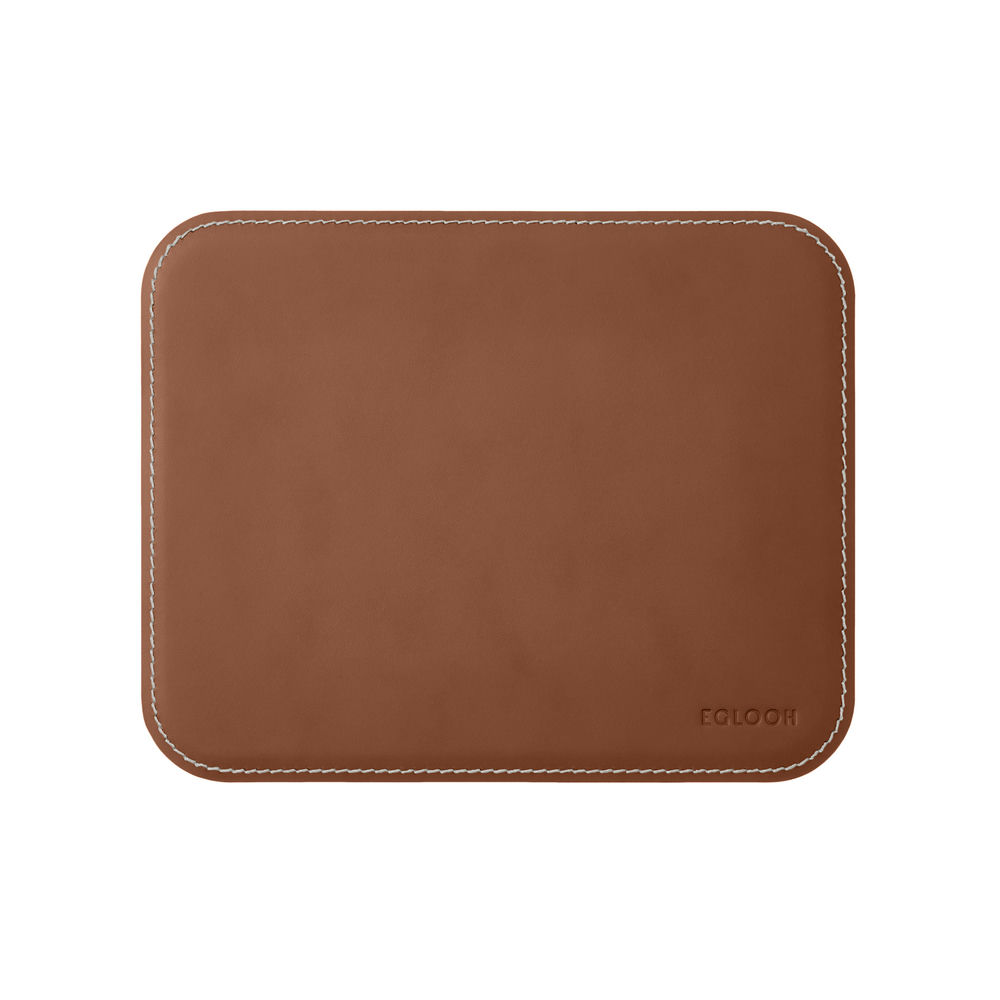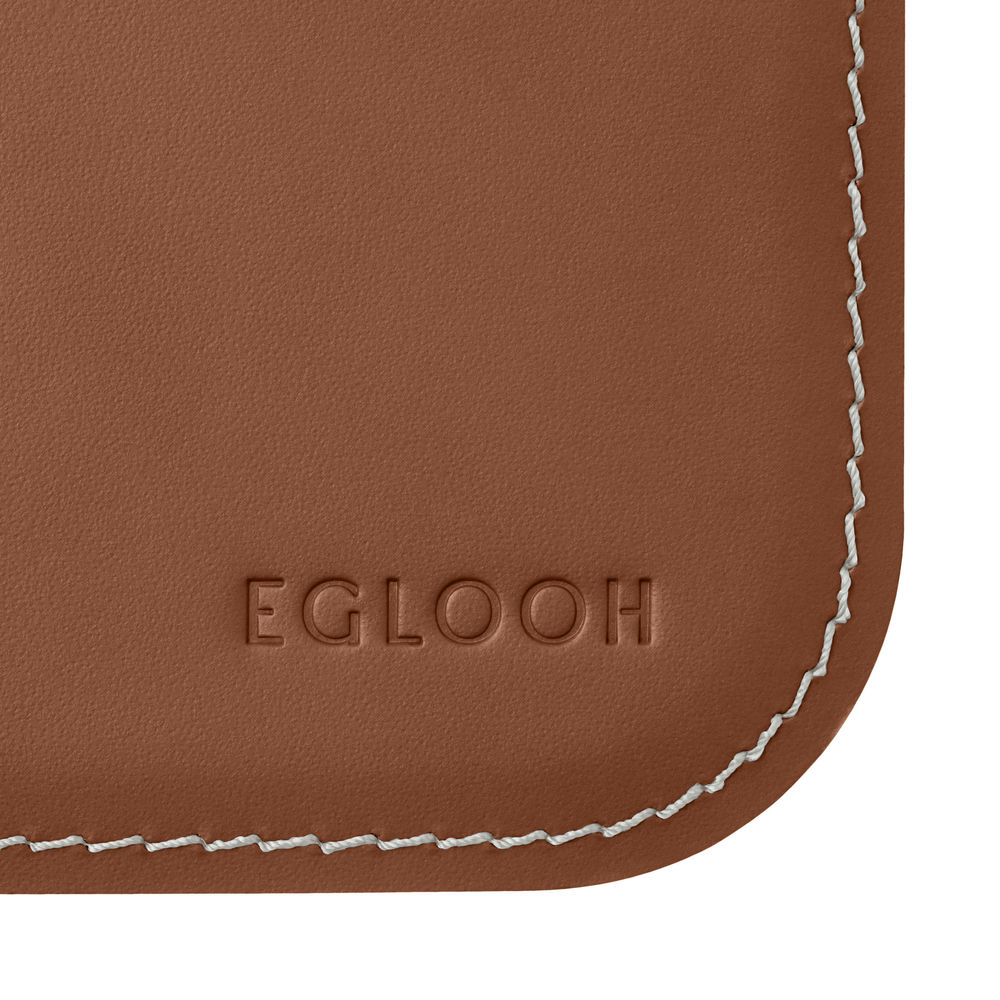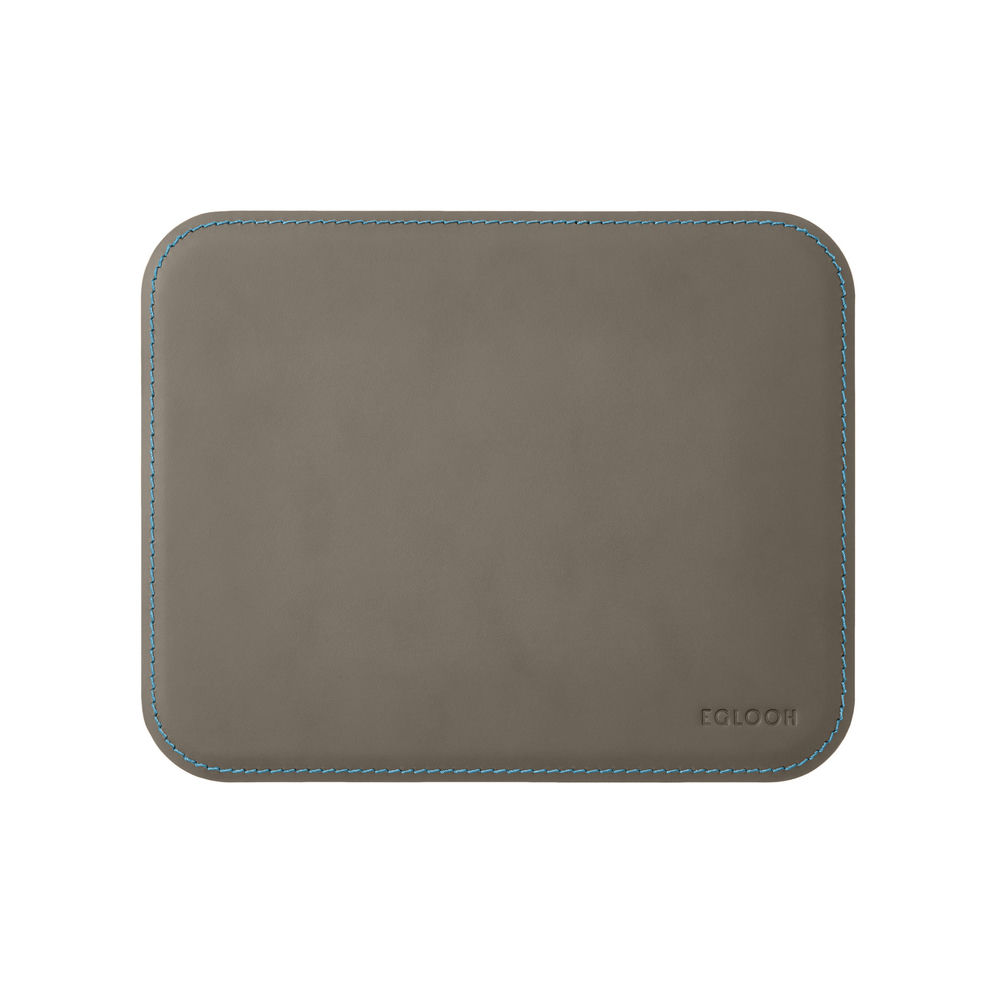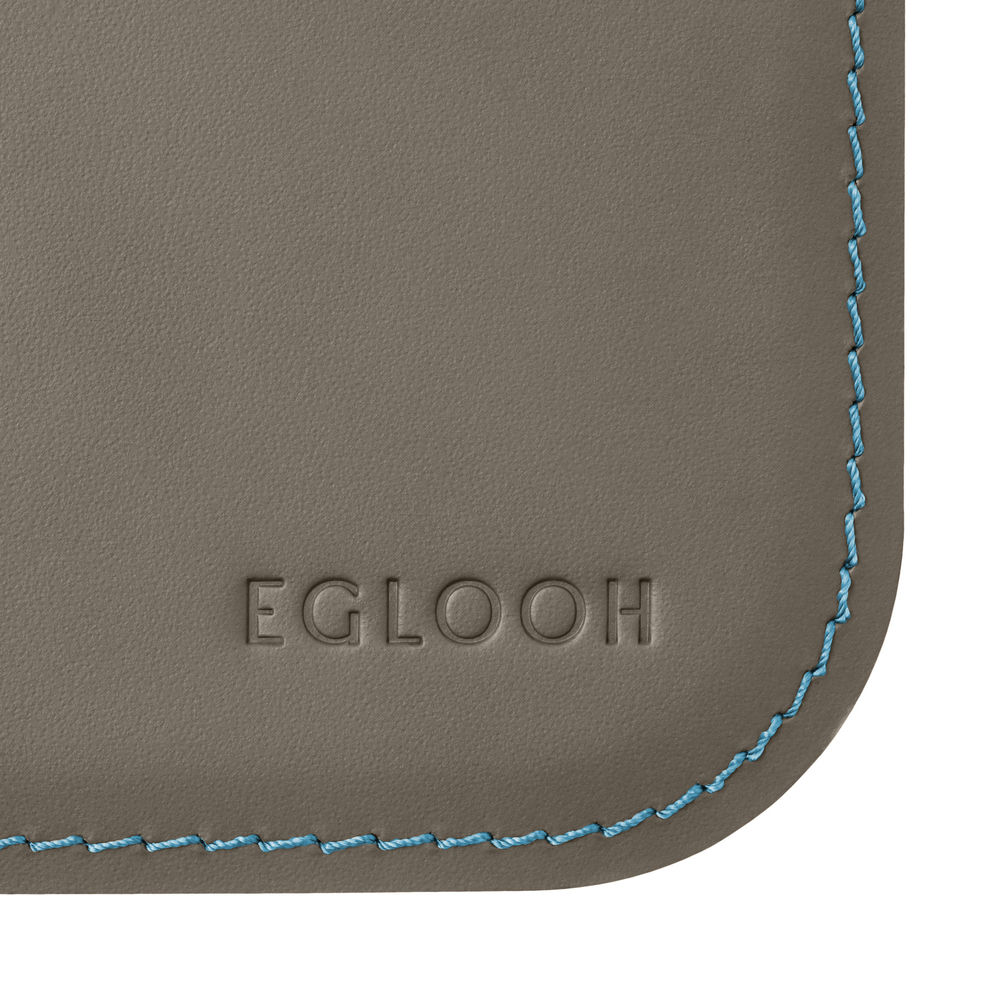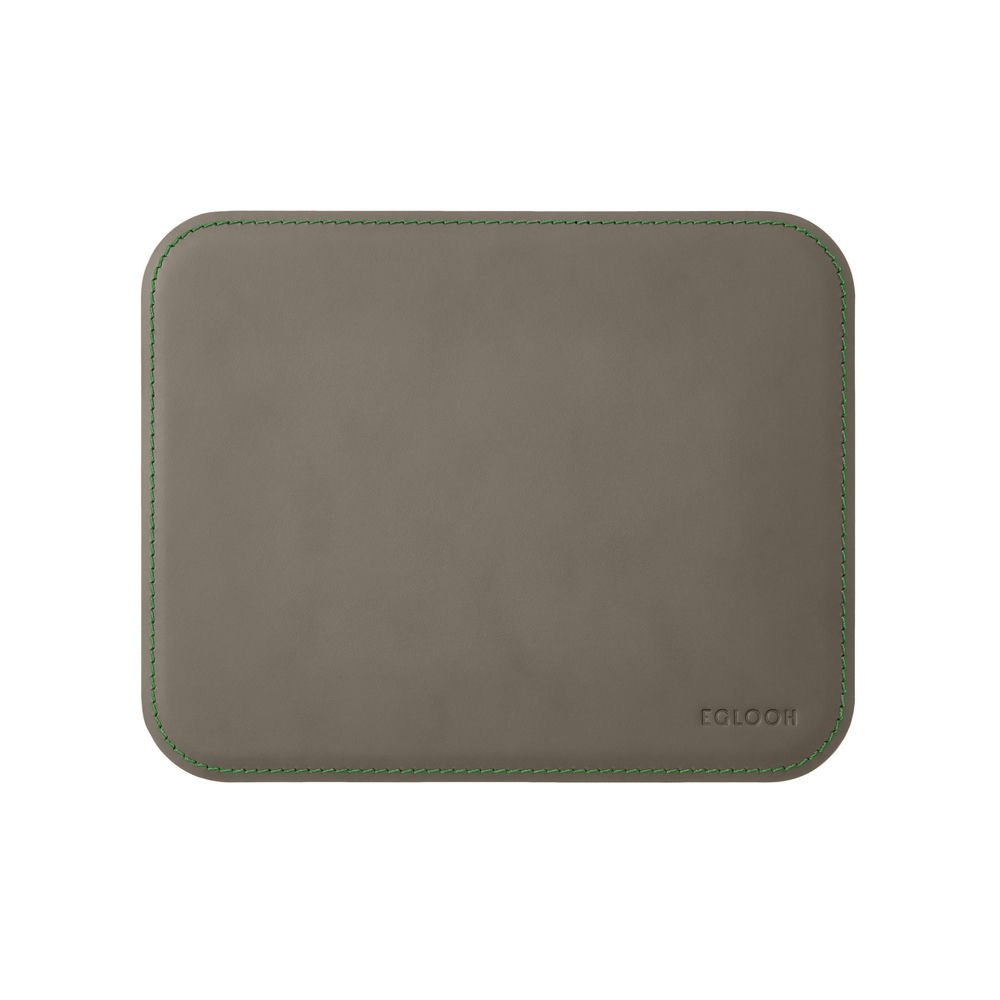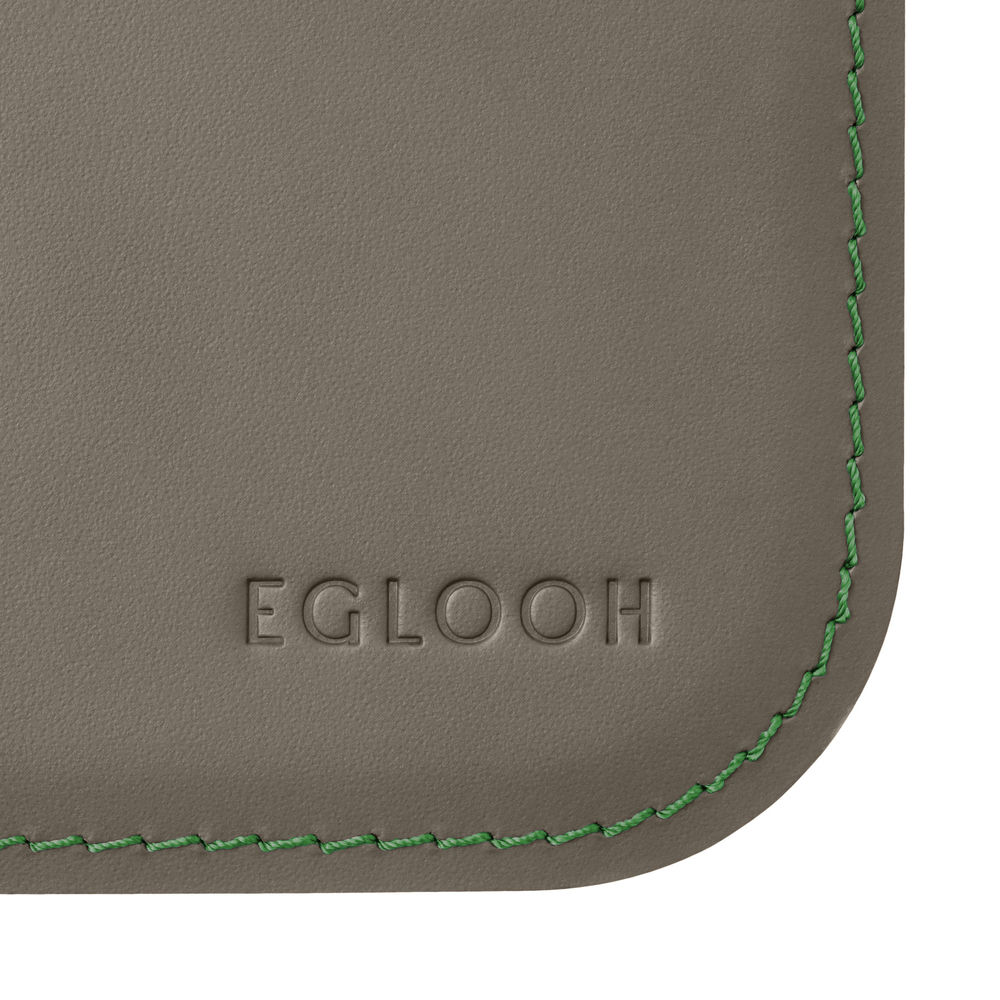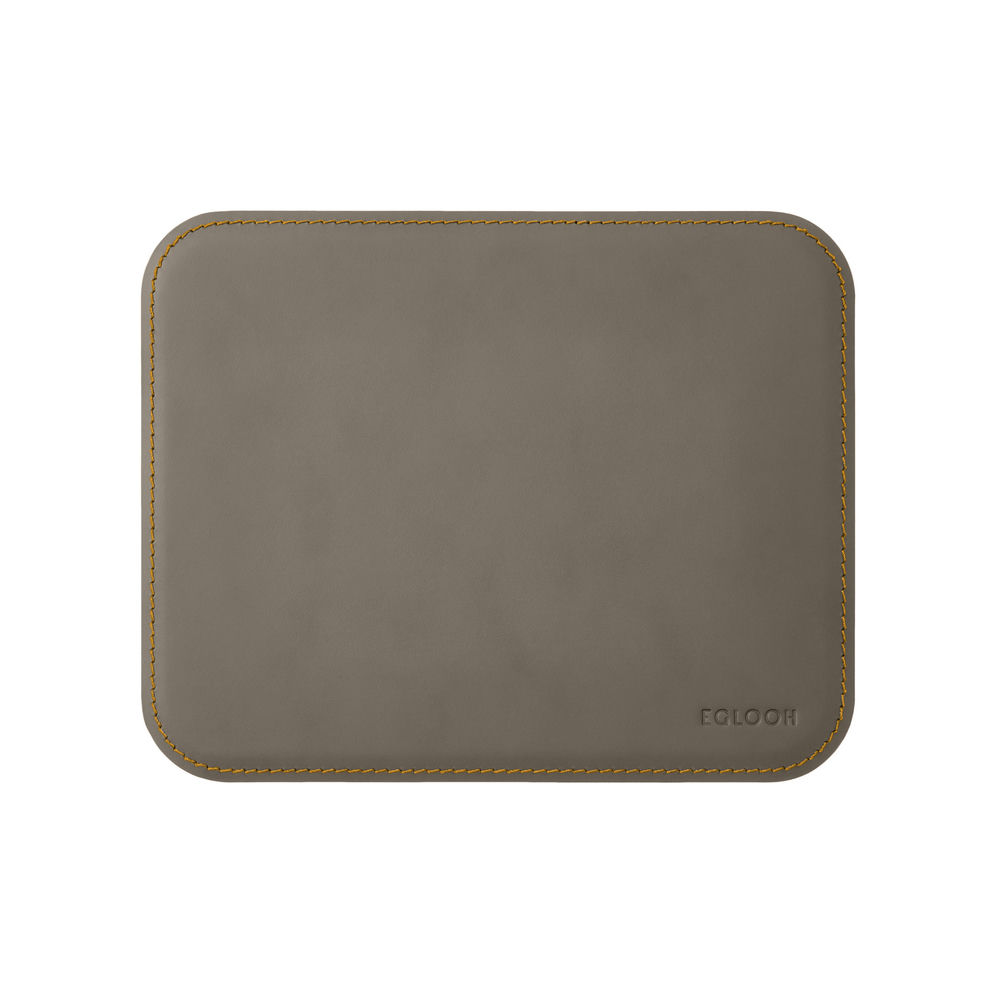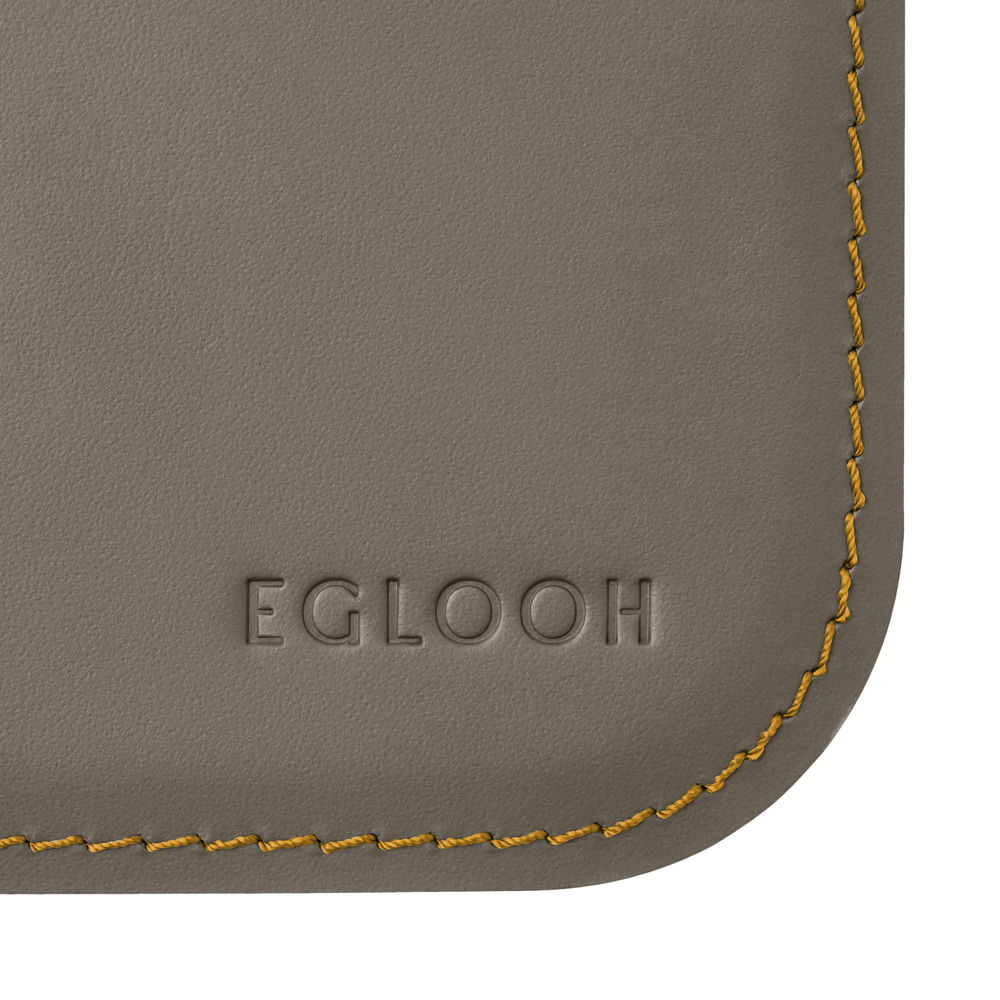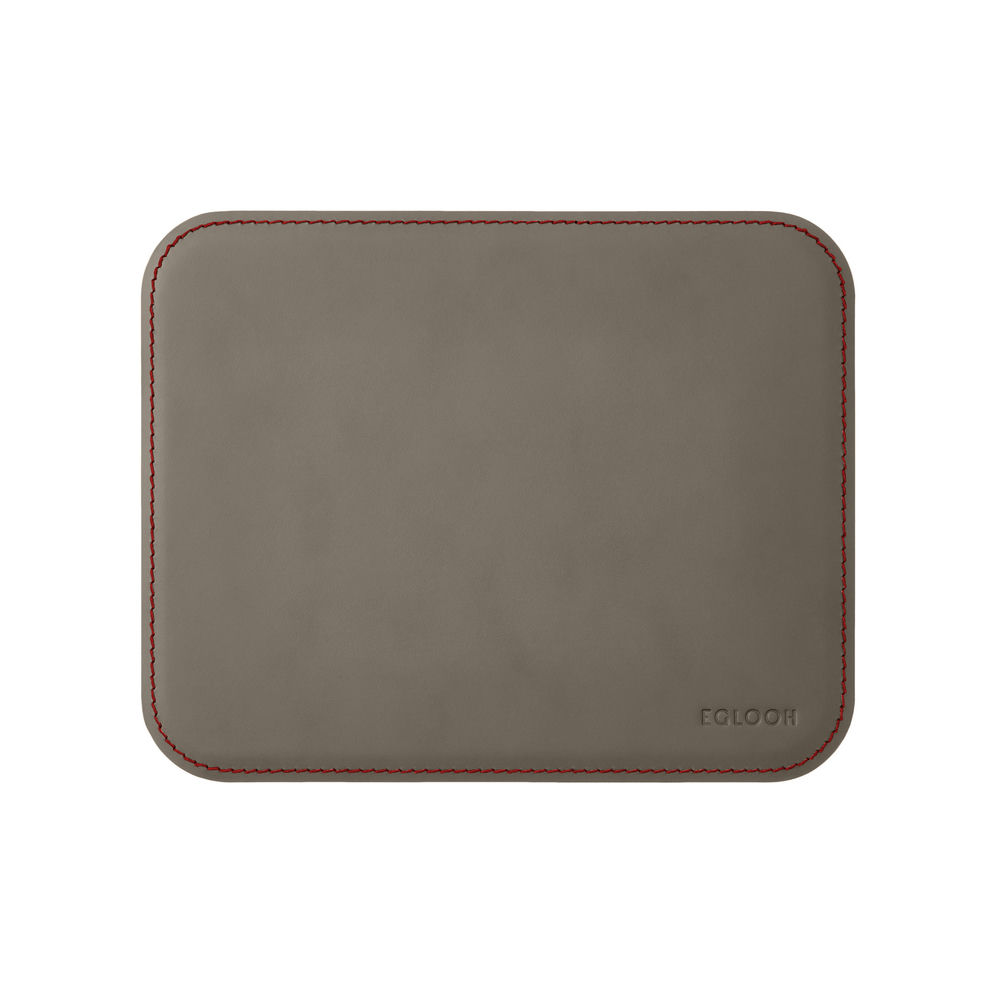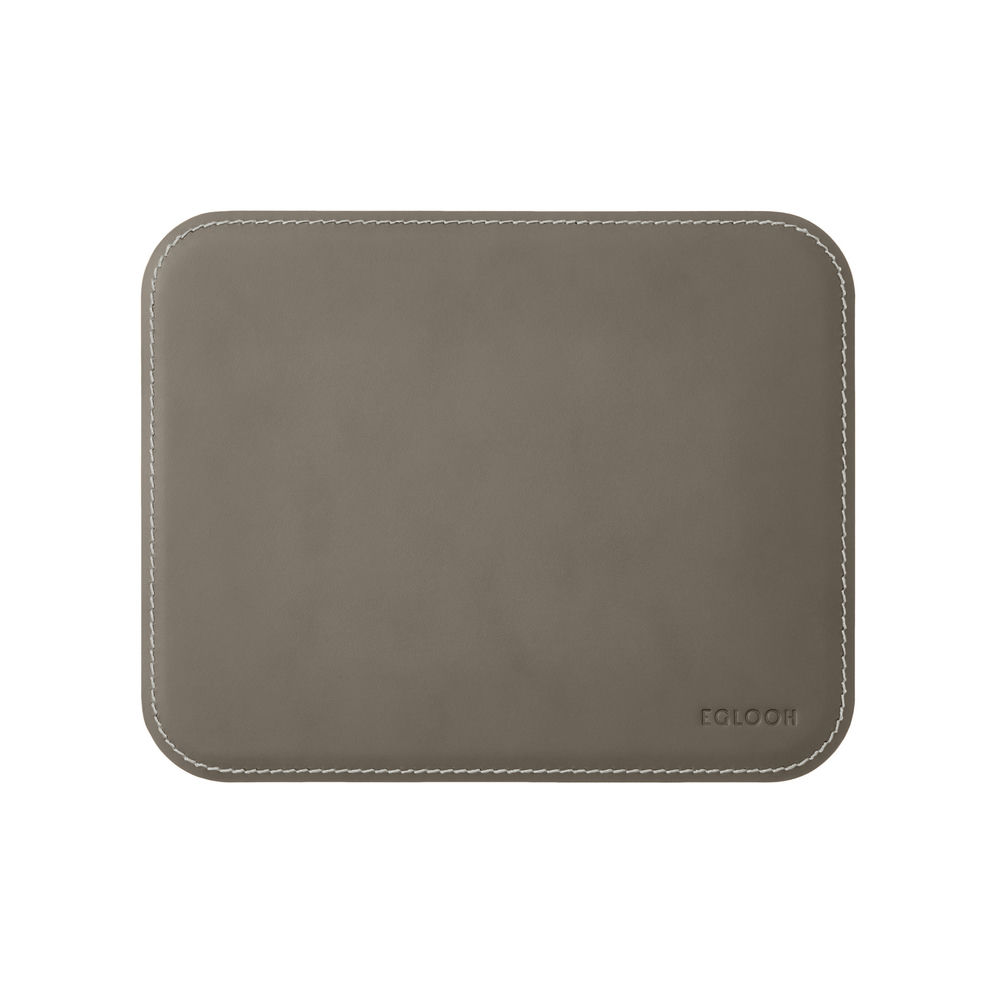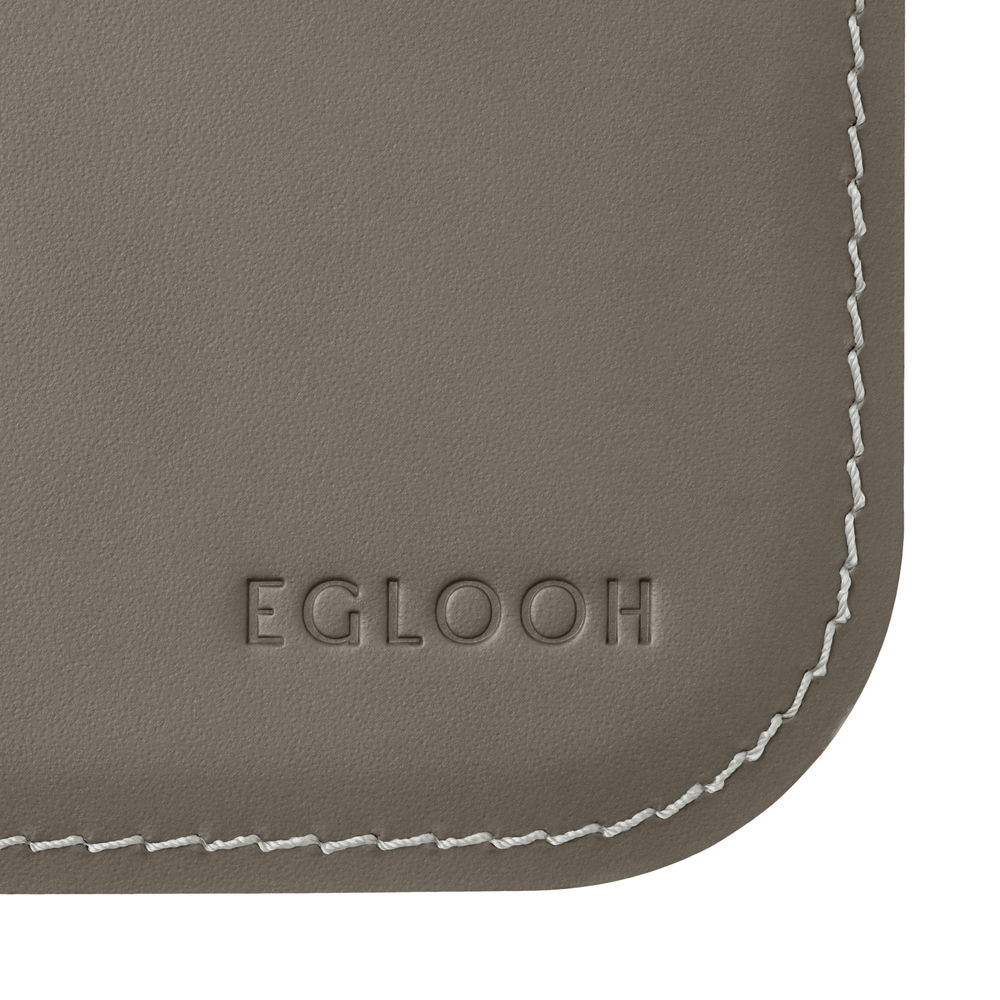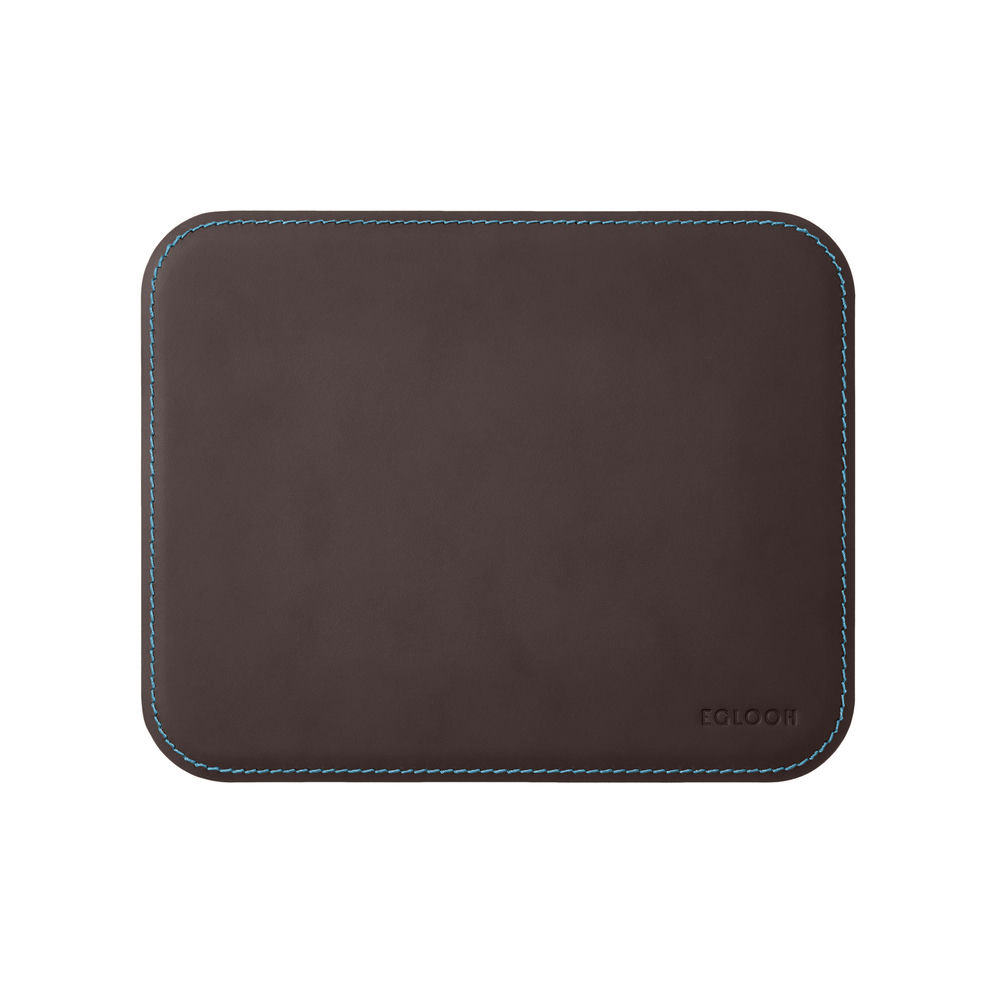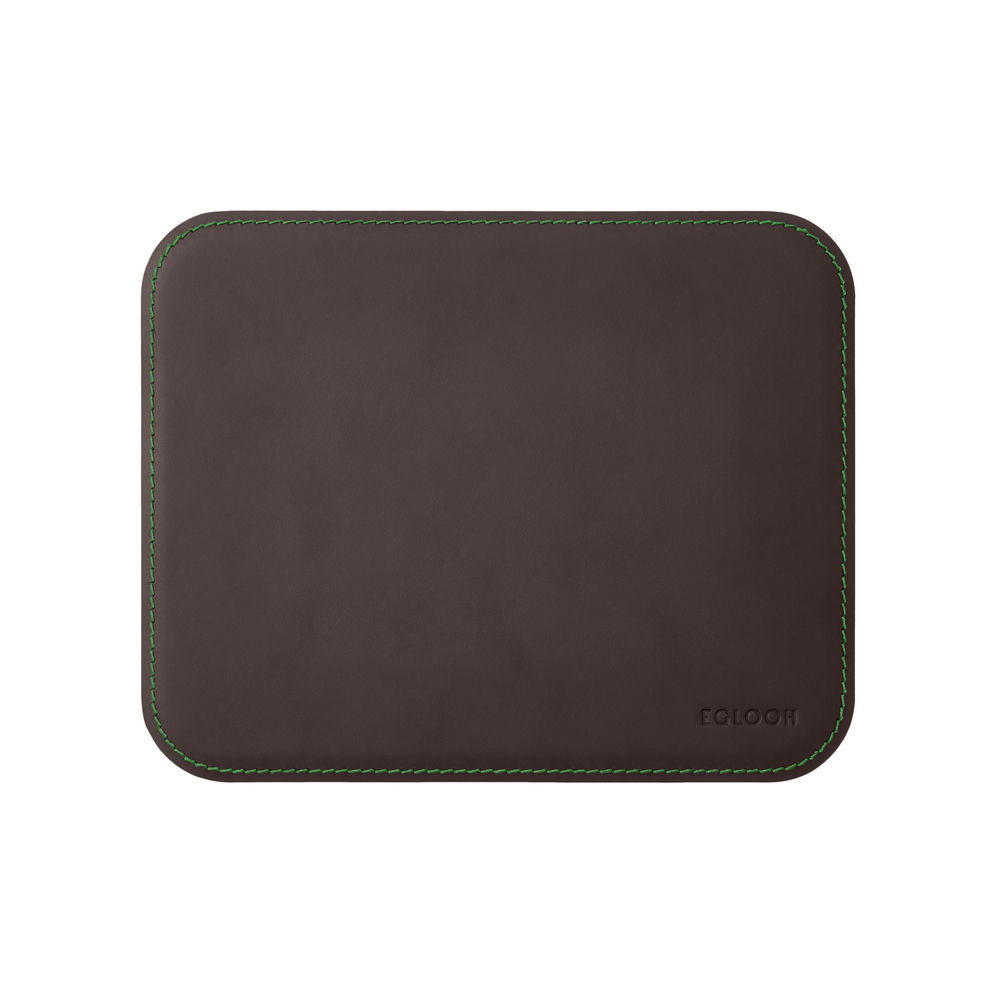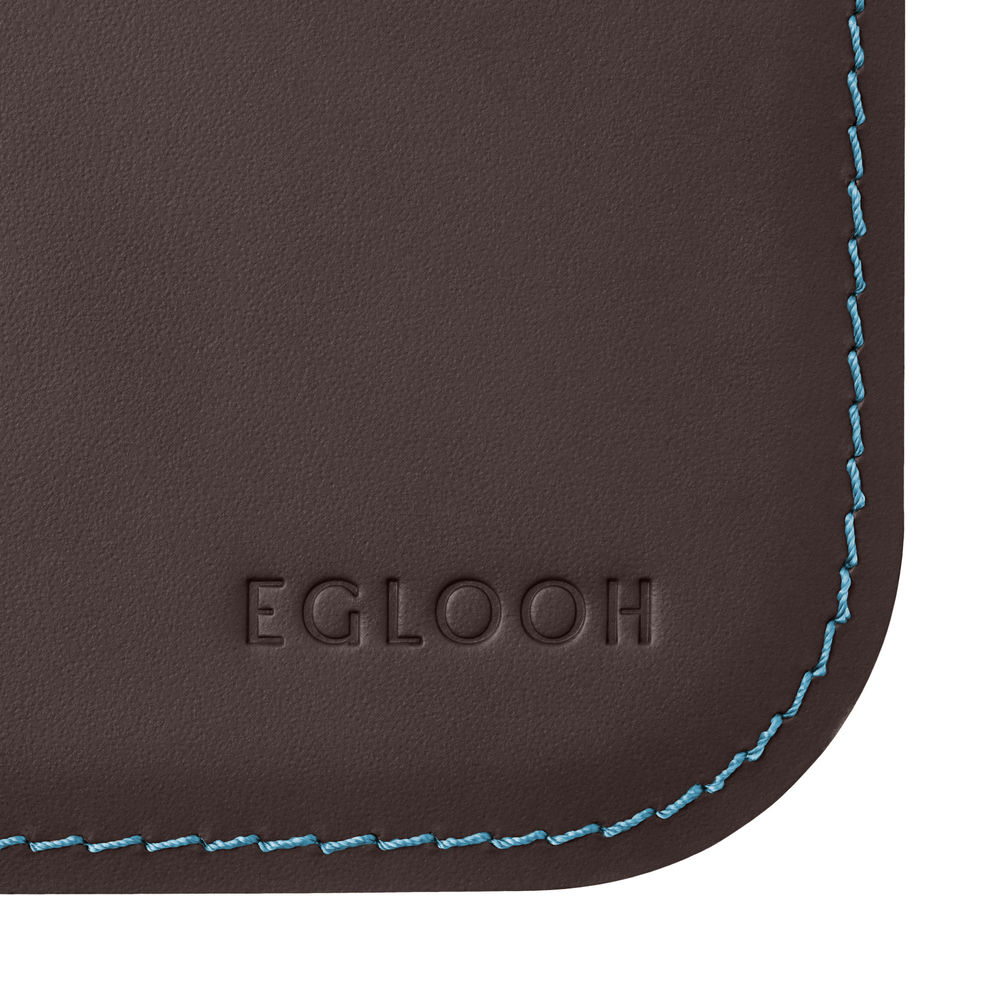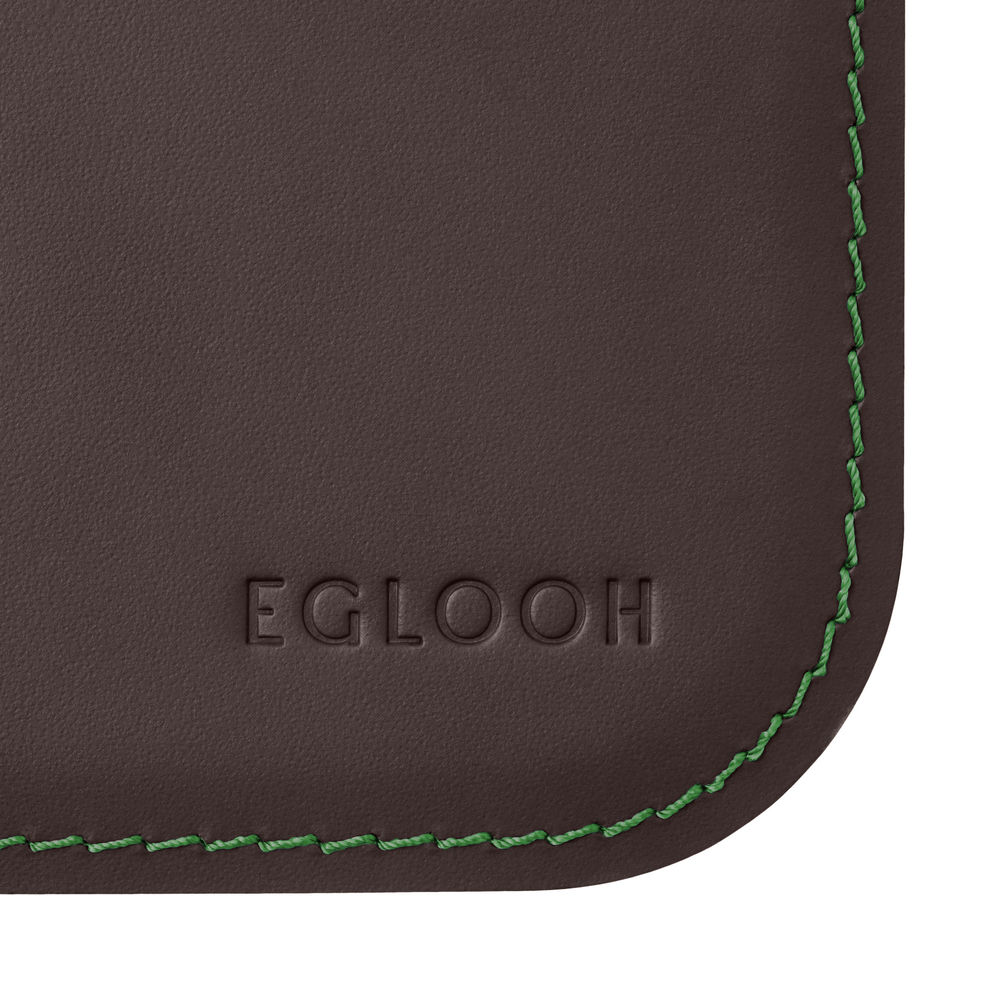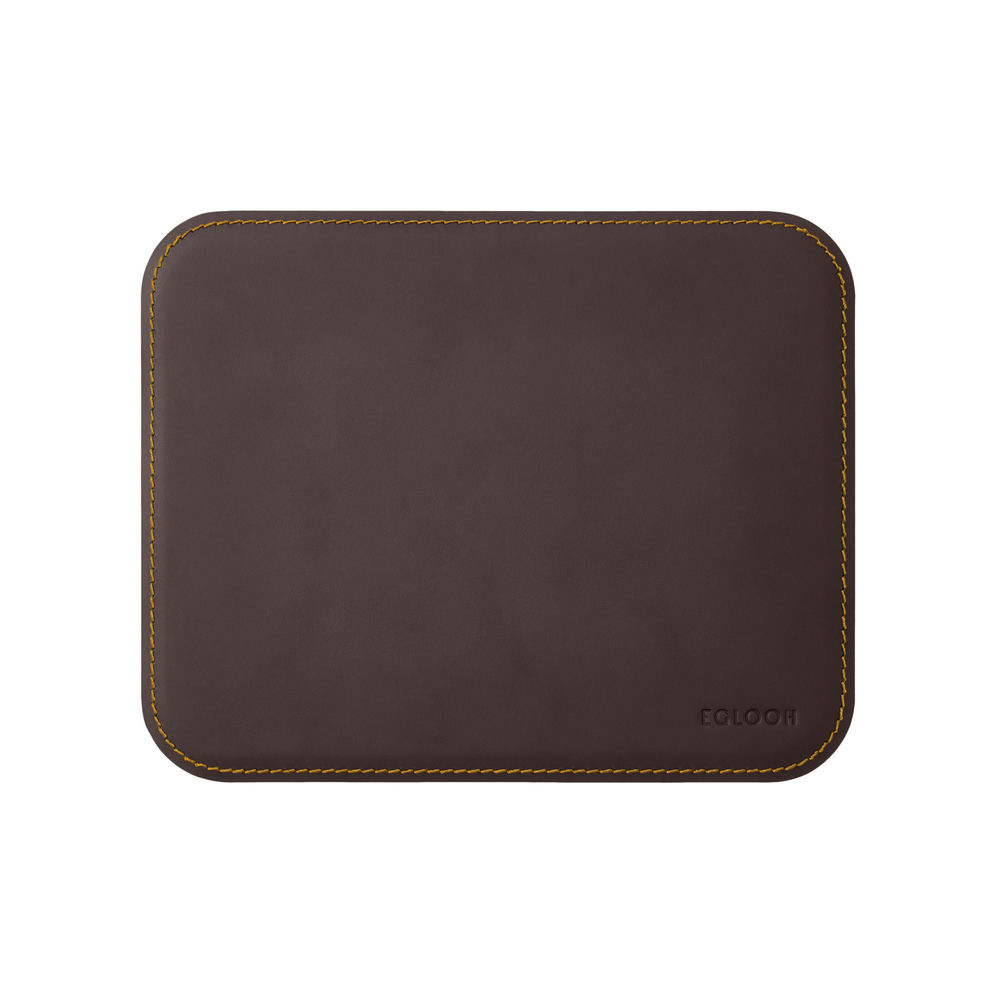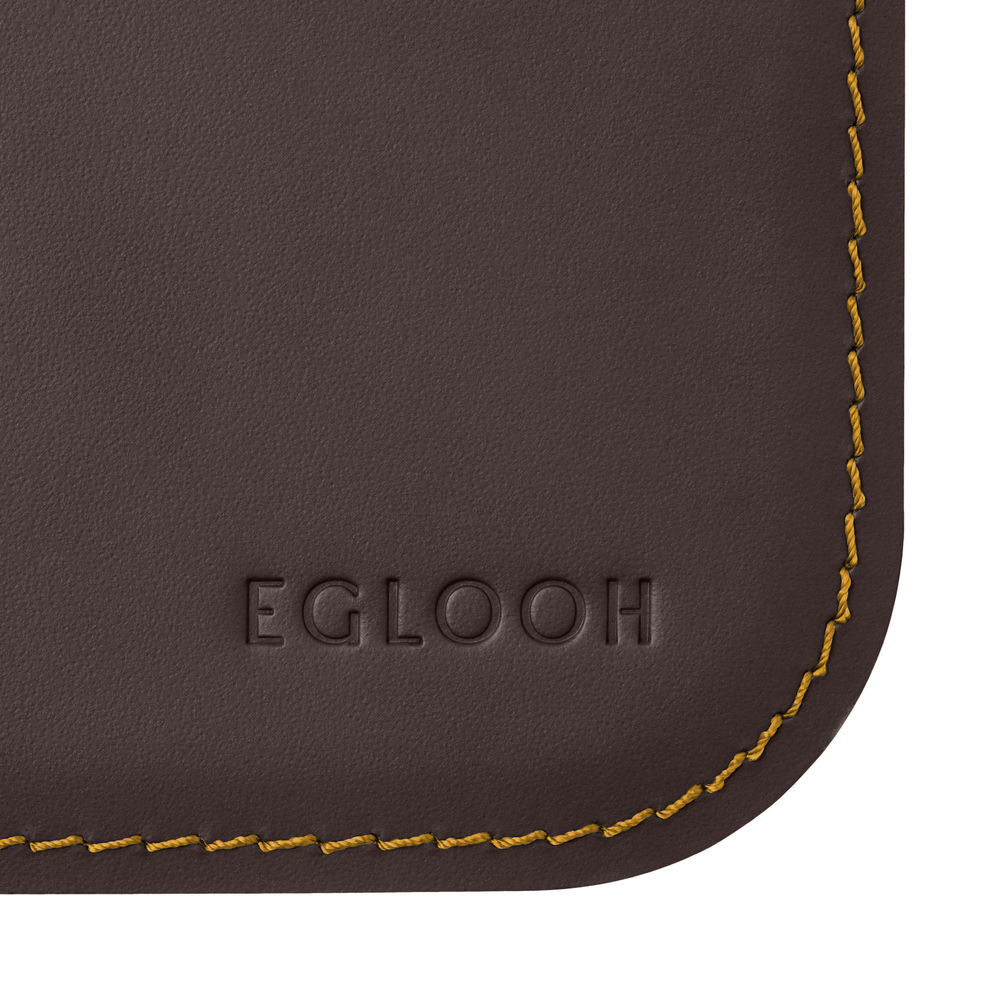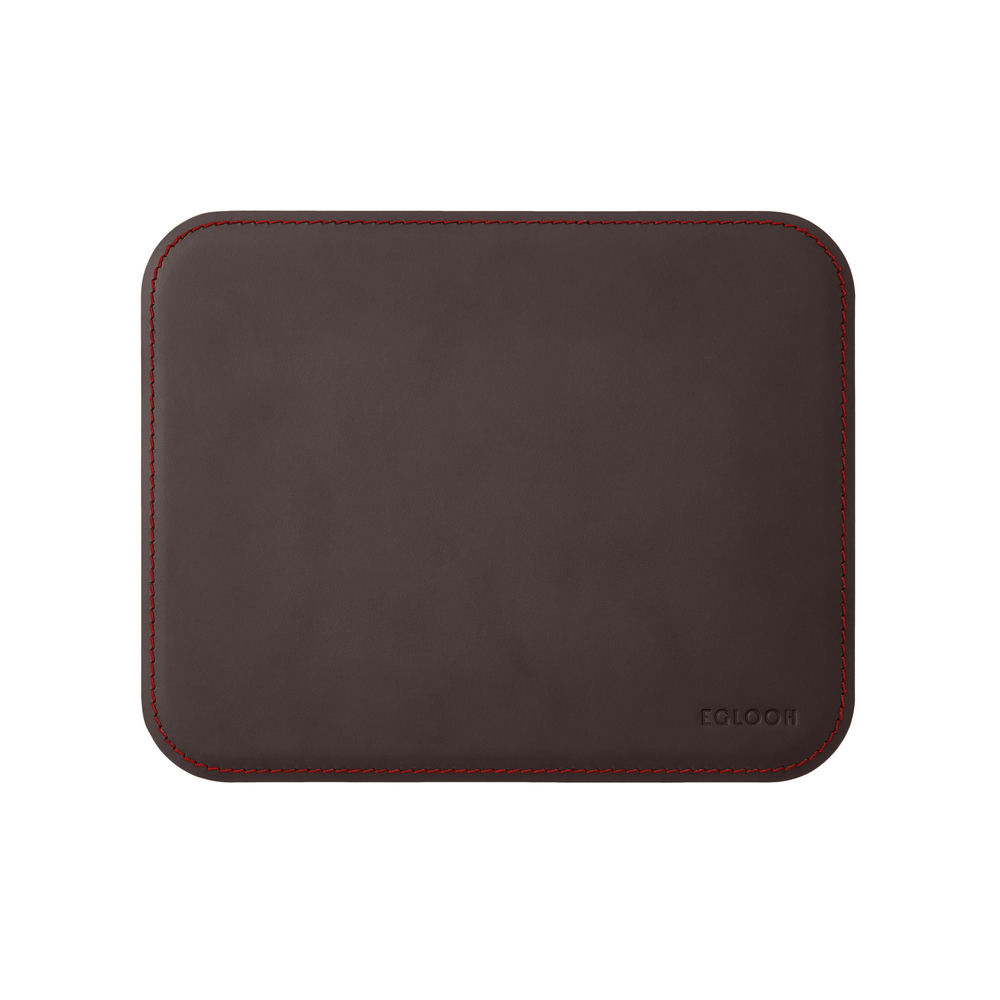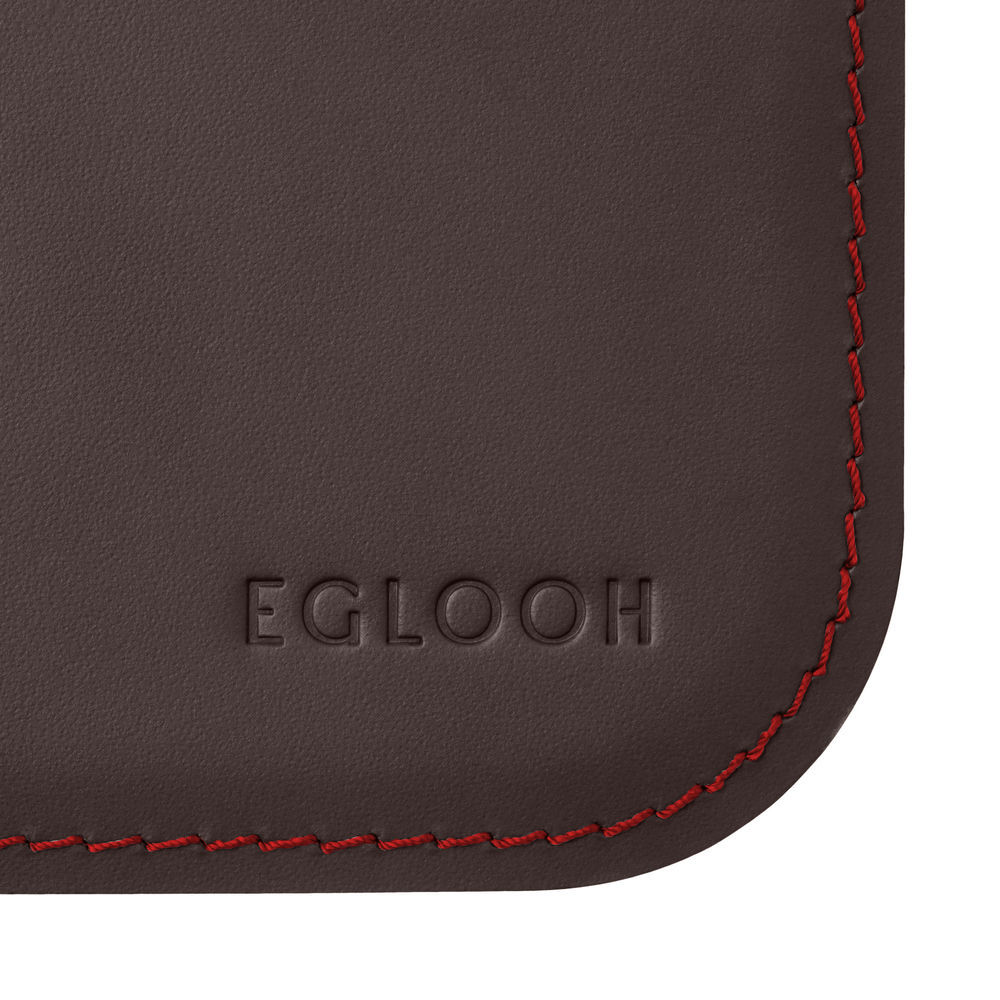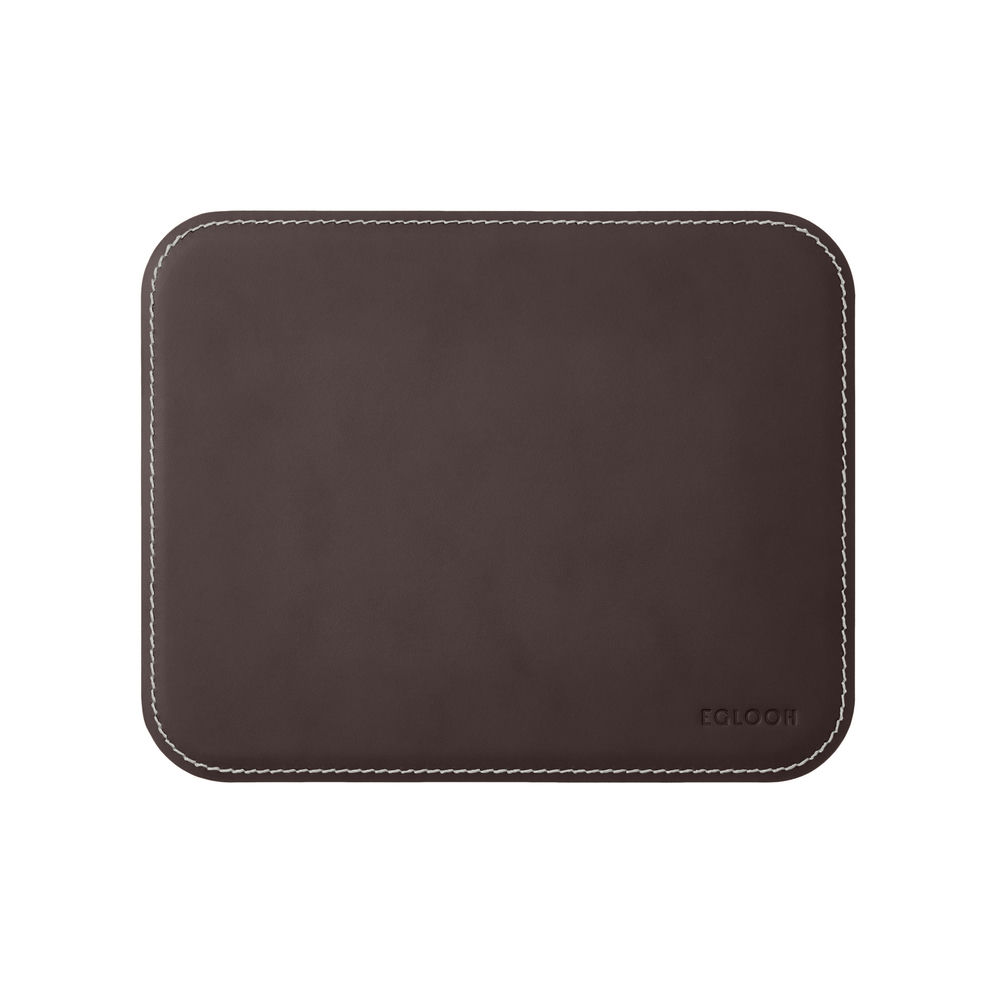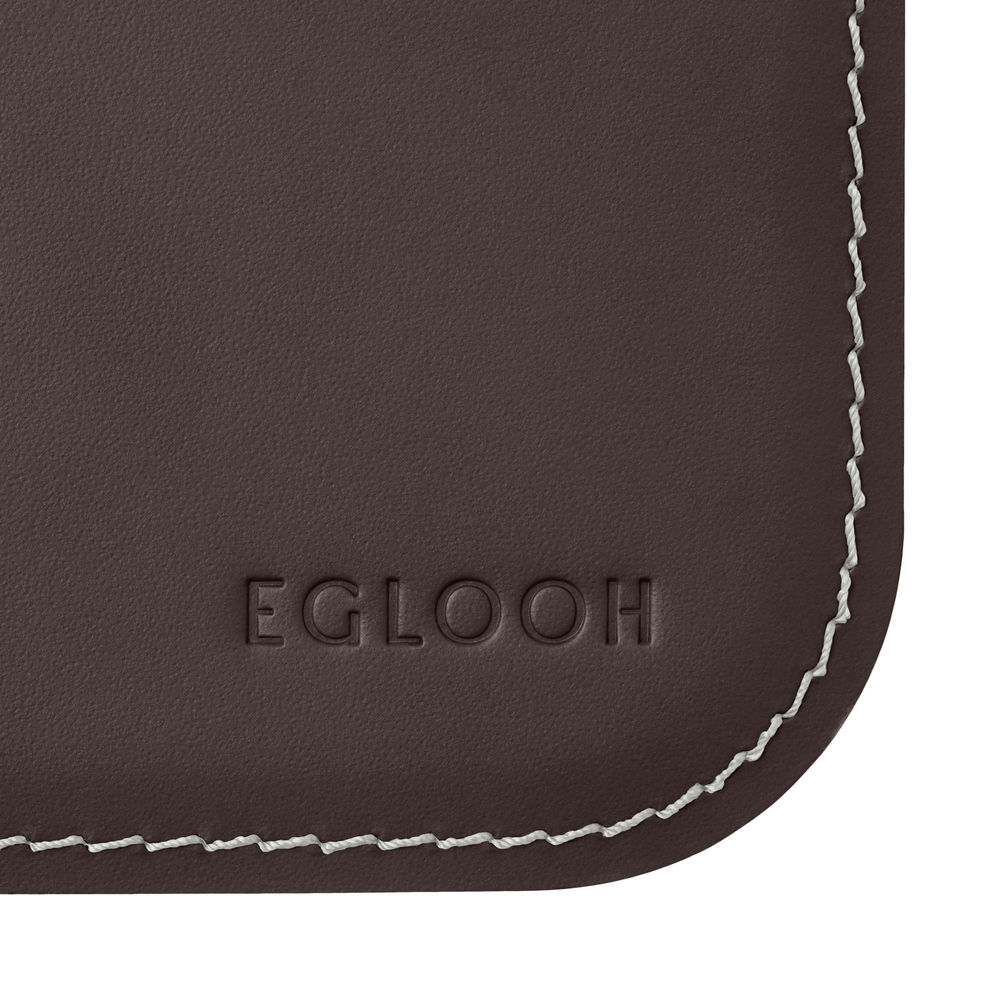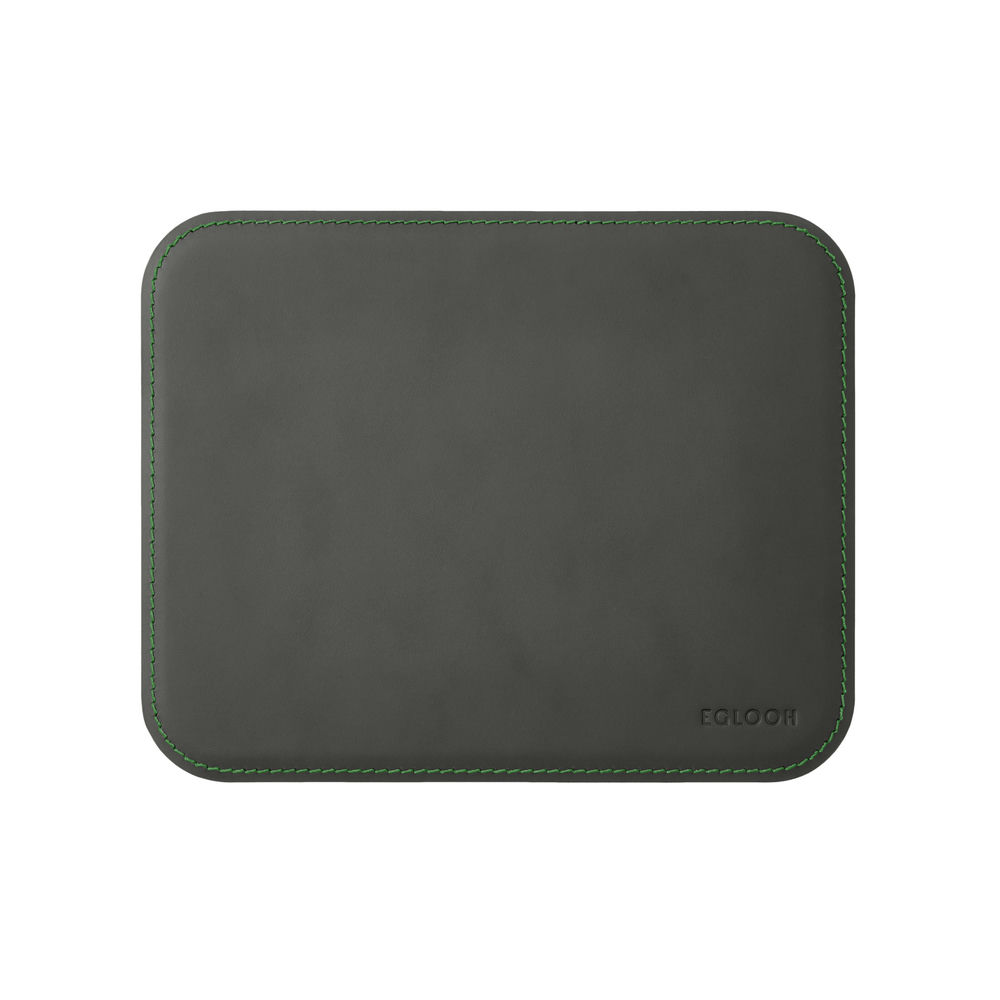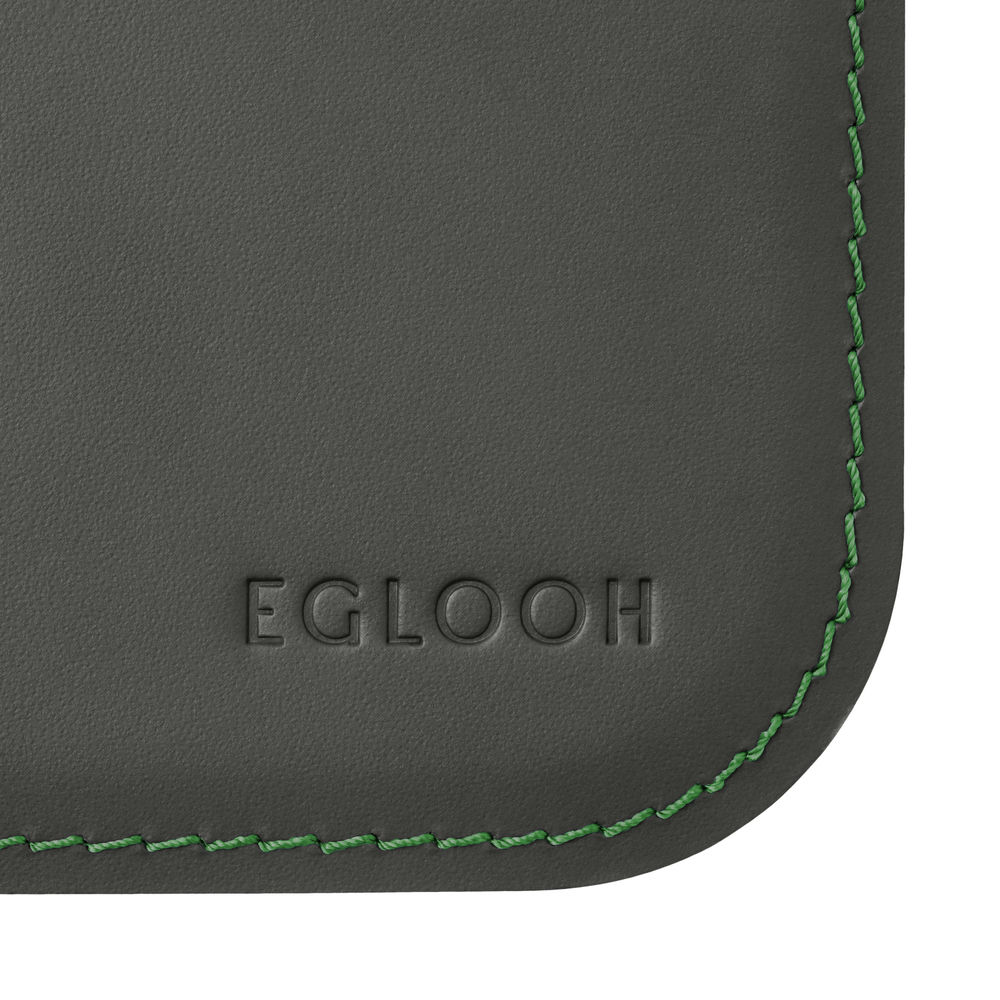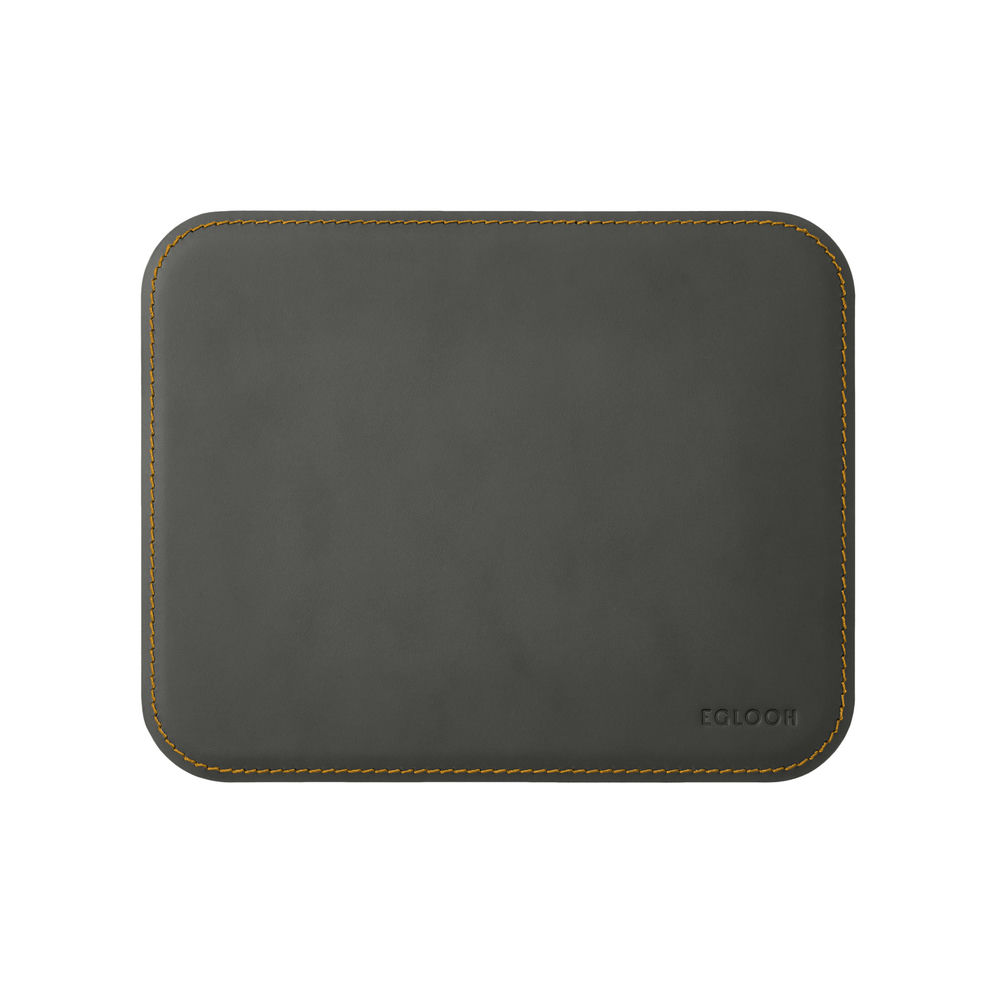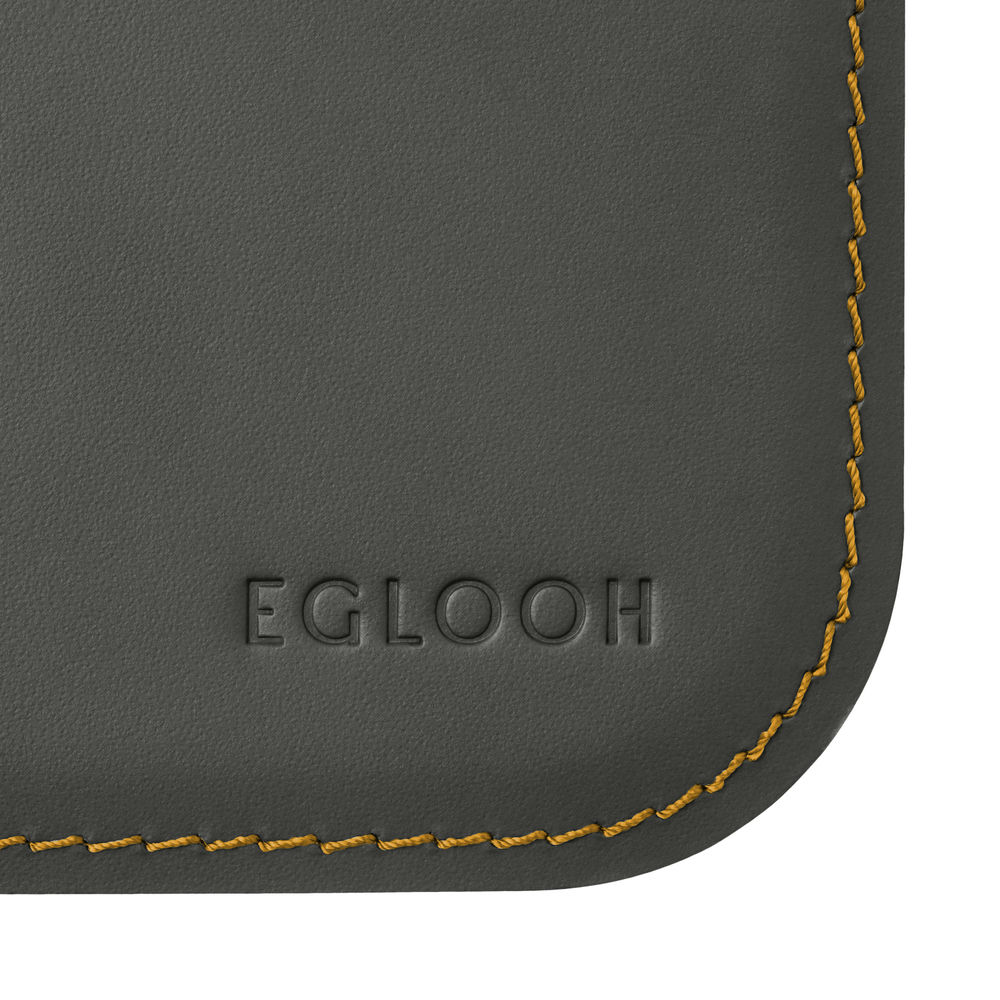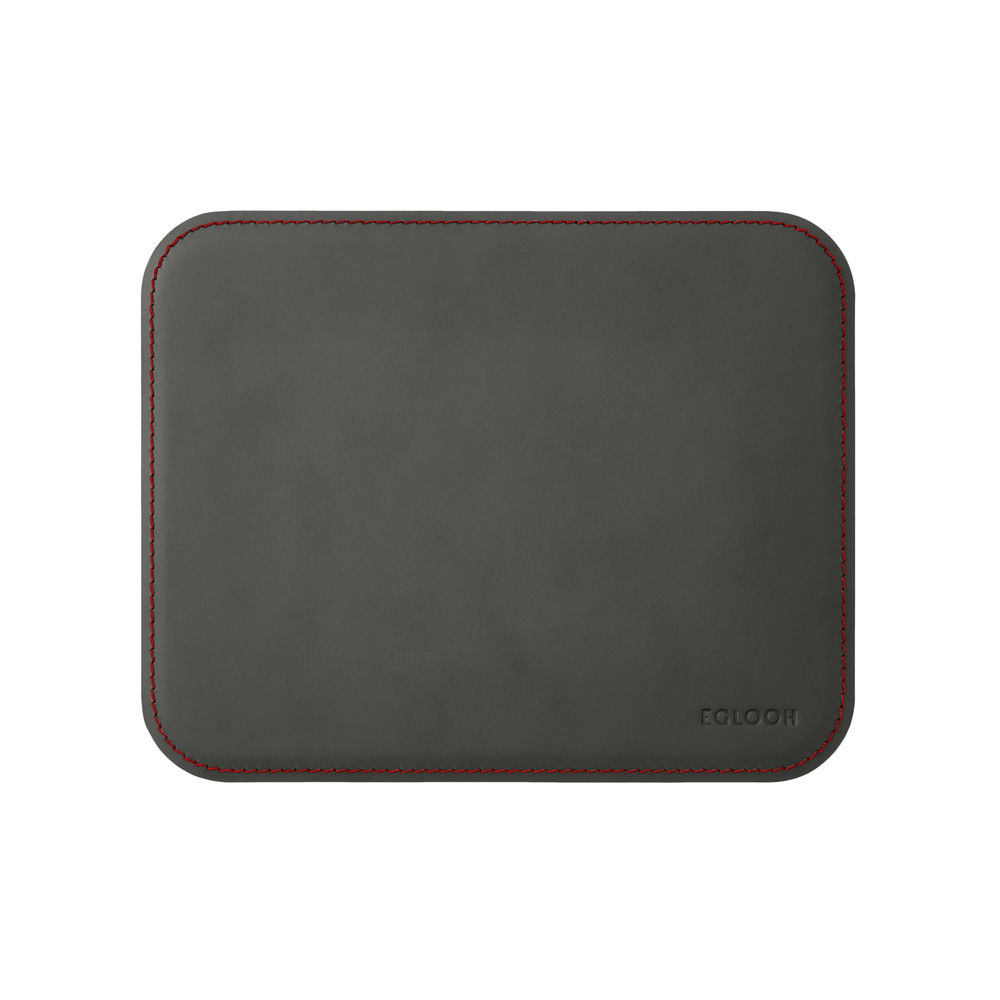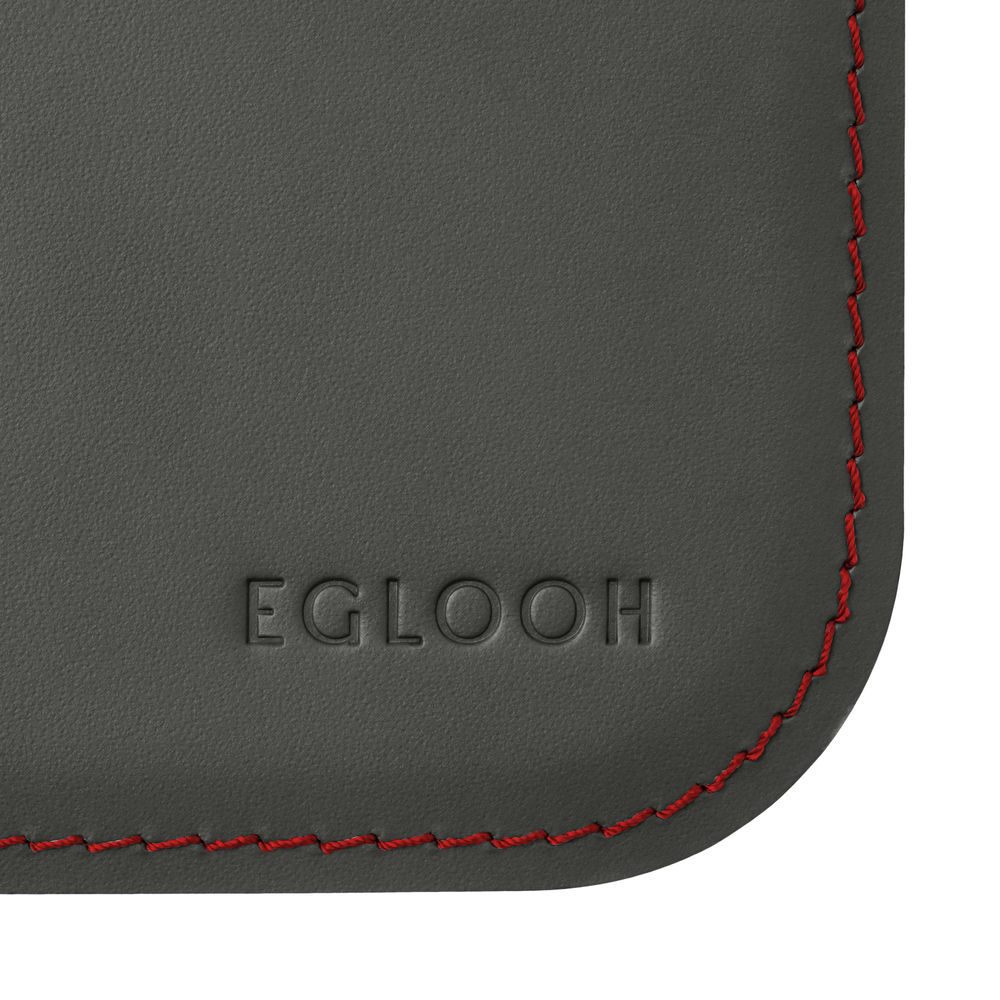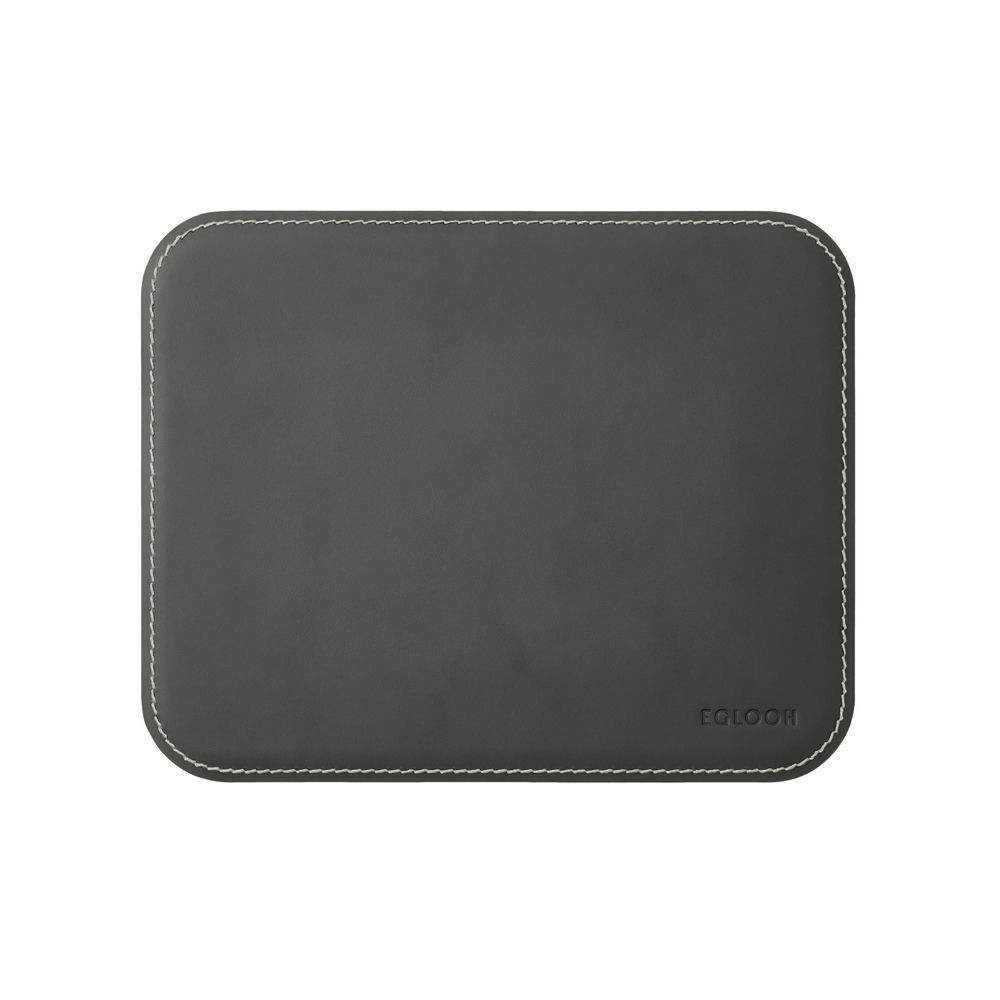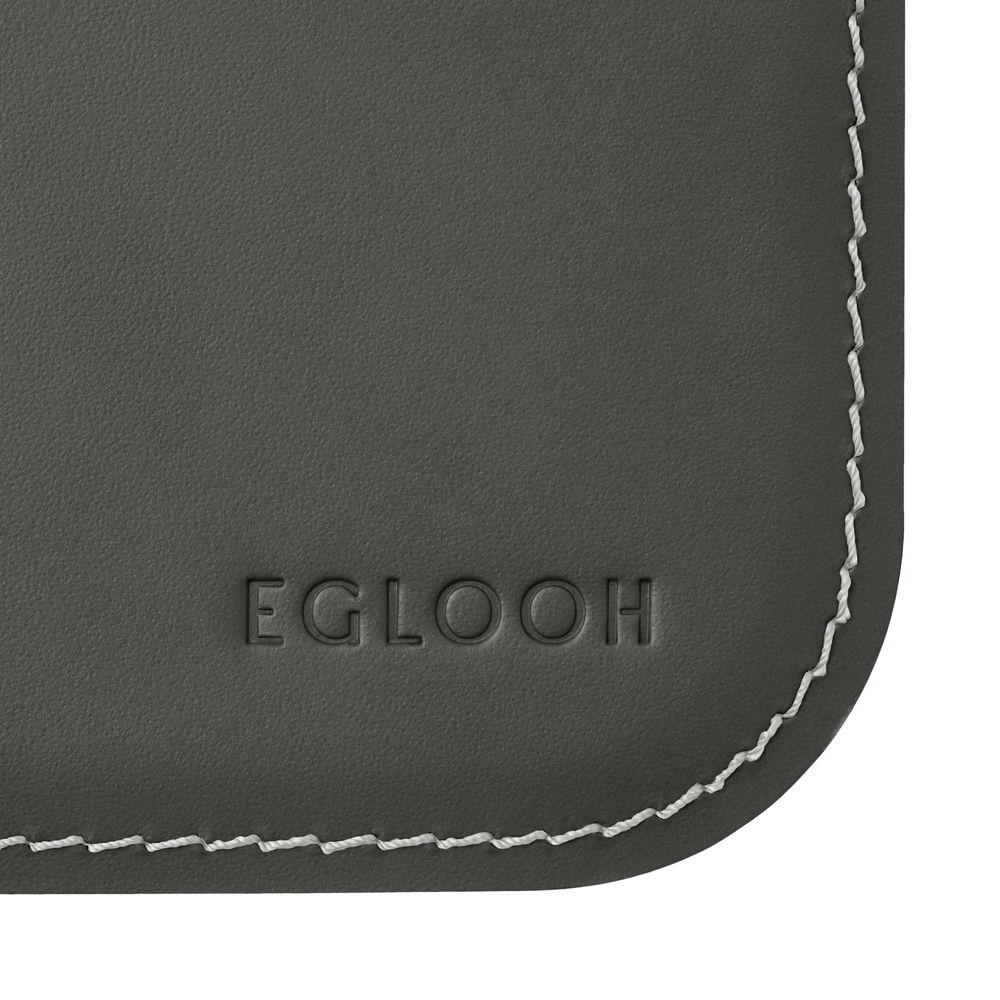 Mouse Pad Hermes Deluxe
Mouse pad made of bonded leather.
Rectangular flat structure with rounded corners.
Contrasting perimeter stitching.
Stitching Colour:
Light Blue
Ready for shipping in 5 working days

The mouse pad Hermes Deluxe stands out for its soft and rounded lines and, above all, its contrasting perimeter stitching: this detail makes it the ideal choice for those looking for an accessory with a refined and distinctive taste.

This mouse pad is perfect for anyone who uses the mouse for long work sessions.
Ideal for all types of mouse, it ensures excellent control and smoothness.
With its compact design it takes up little space and can be easily stored in a bag or laptop case.

The surface is made of bonded leather, a material that is easy to clean and has a high resistance to wear and tear.
The bottom is covered with a scratchproof and non-slip fabric that is pleasant to the touch and allows a stable grip on different types of surfaces, from wood to metal to glass.
The contrasting stitching enhances the skilled craftsmanship and gives a touch of uniqueness, class and elegance to the product.

This mouse pad is entirely produced in Italy, by a handicraft company that has great experience in the working of leather, and takes care of every single production detail, from the cutting of the materials to the final packaging.
MEASURES AND WEIGHTS
• 25x20: cm 25 x 20 x 0,4 - kg 0,2.

AVAILABLE COLOURS
Black - Orange Brown - Dark Brown - Anthracite Grey - Taupe Grey.
* Colours may differ from the original depending on the device and the resolution of the screen.

MATERIALS
• Surface made of bonded leather.
• Strong internal structure made of cellulosic material.
• Bottom made of scratchproof and non-slip fabric.

STITCHING
• Contrasting perimeter stitching.
• Available stitching colours: Light Blue - Green - Yellow - Red - White.
• Other colours available on request.

MORE DETAILS
• Embossed EGLOOH® brand.
• Entirely handmade in Italy.
We care that our products meet high standards in terms of design, carefully selected materials and craftsmanship.
With the proper care you will be able to preserve the beauty of your Eglooh accessory over time.
All you have to do is follow a few simple instructions.

• To keep your bonded leather product in perfect condition avoid exposing it to high temperatures or direct sunlight for extended periods.
• In case of contact with water, dry immediately with a smooth, soft cloth.
• For cleaning, we recommend an initial wipe with a damp cloth. Shortly afterwards you can use cleaning milk to remove stubborn stains.
• Let it dry, without using heat sources or direct sunlight to accelerate the process.
• Never use solvents such as alcohol or alkaline acids, oils, degreasers, abrasive cleaners, furniture polish, varnish or ammonia.
SHIPPING
• Our products are always shipped from Italy.
• Delivery times and cost may differ depending on the country of destination.
• Times refer to days between shipping and delivery.
• The cost refers to a single piece of the product. In the case of more than one piece there may be a slight increase.
Italy
Times -> 1-2 working days.
Cost -> € 5.00.
European Union
Times -> 3-7 working days.
Cost -> from € 9.00 (depending on country of destination).
United Kingdom
Times -> 5-7 working days.
Cost -> € 17.00.
RETURNS
The return window is 30 days from the date you received your order.
More information on the process can be found in the section
Returns & Refunds
.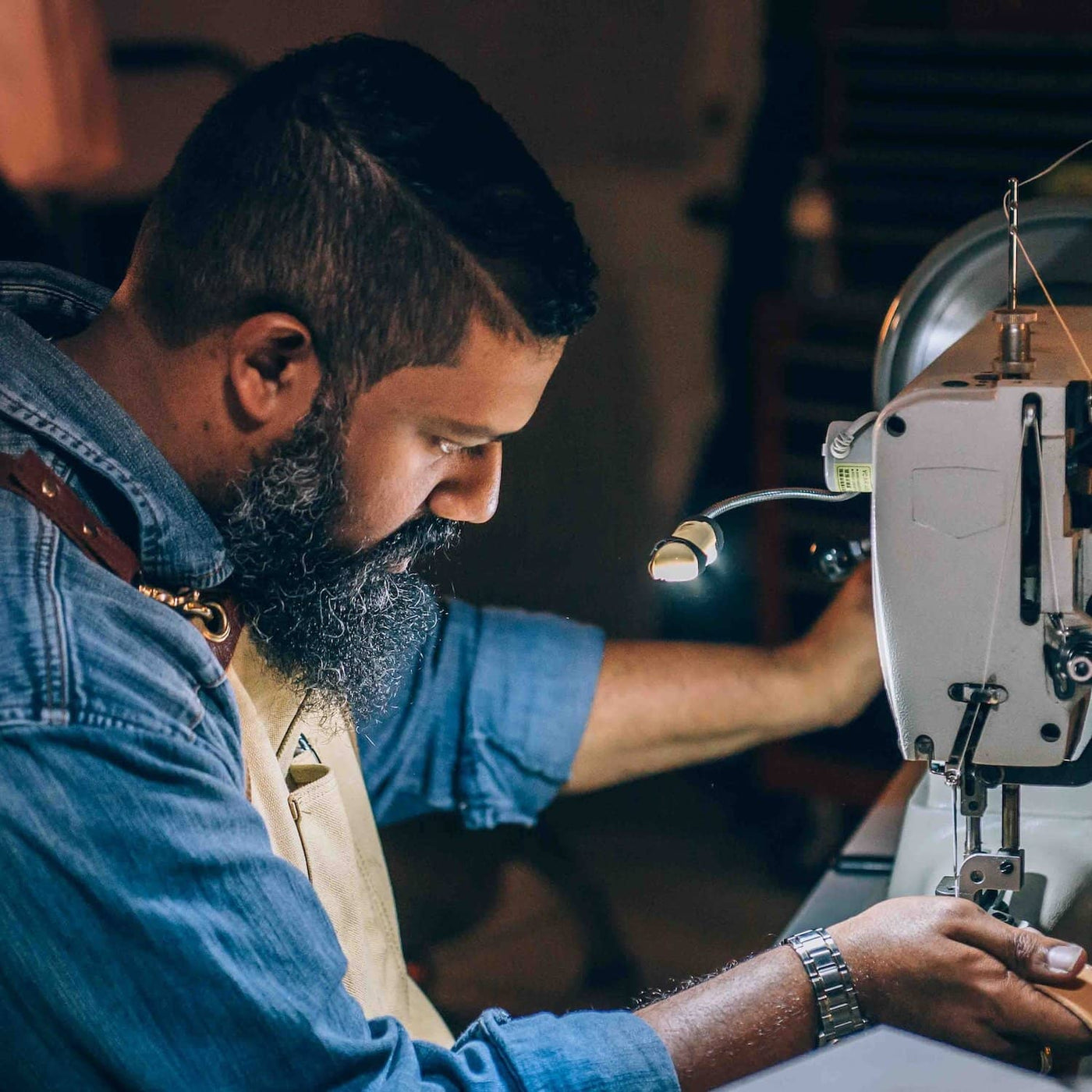 MY EGLOOH
Let's make together the customised accessory for you.
Do you need more information? Contact us