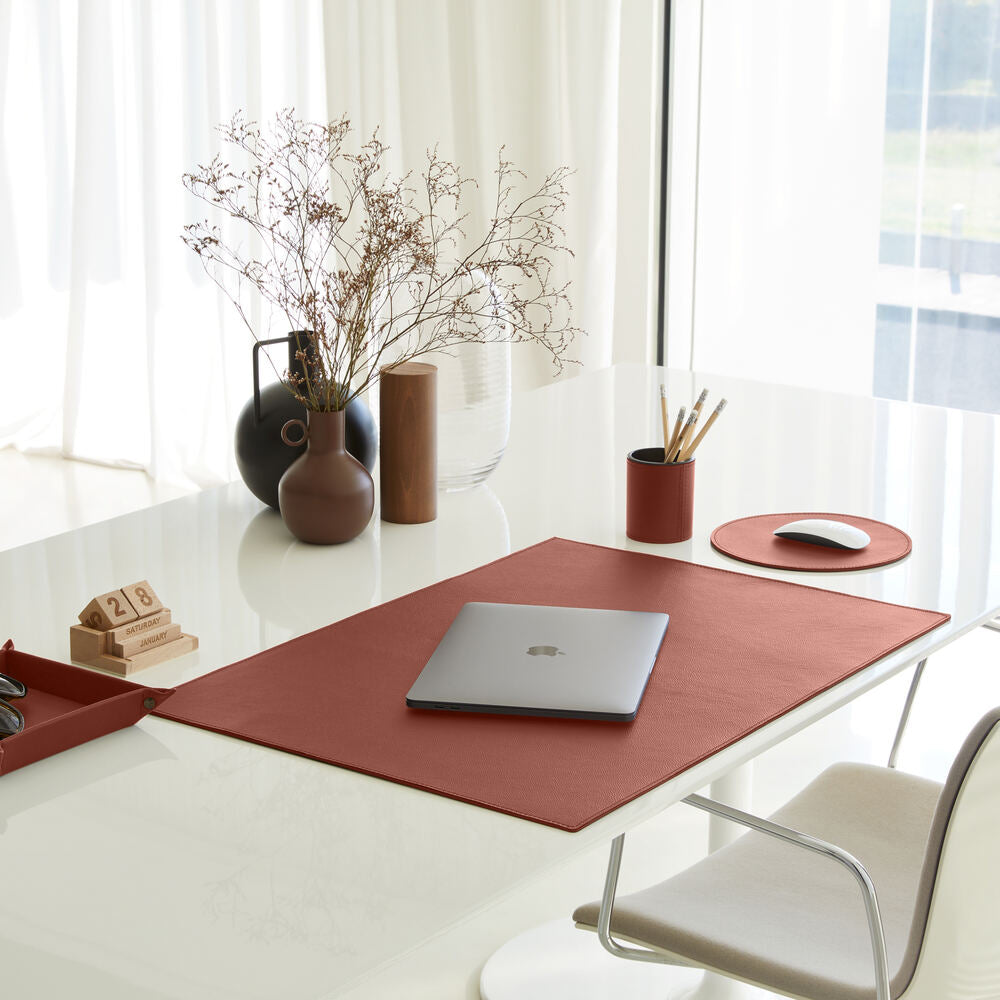 A choice of value, at your fingertips
Let's face it: why should you choose Eglooh at all? Well, each of our accessories embodies a set of values, beliefs that overcome the design idea and determine our modus operandi, beyond the work space. Let's explore them together!
Serving the customer
Prior to a blueprint or an idea, a project first begins with listening. For us, working to serve the customer means choosing a gentle professionalism, establishing a continuous and helpful dialogue with the partner.
A classy experience
Italian expertise is a classy business. Right from the initial product selection to the final delivery, the essence of the Eglooh experience is encapsulated in quality craftsmanship, a symbol of excellence and human resourcefulness.
Beautiful and functional products
The desk is a fashion statement itself. Eglooh objects are designed with a focus on trends, balancing fashion with technical innovation, leather tradition with interior design functionality.
Detailed quality
Down to the last detail. Eglooh product quality is one of the values on which it is impossible to negotiate: from the structure that supports our designs to the very finishing detail, our accessories are created and sewn with care for you.
Creative speed that doesn't drag
Your day-to-day peace of mind, our creative sprint. The way Eglooh's work is organised allows us to guarantee you quick and controlled processing from start to finish, for fast delivery with no hiccups.
Your tailor-made consultancy
What if the shapes don't fit? No worries, as you may have guessed we like to listen and understand what your needs are all the way through, including when leading to customised projects. With Eglooh's counselling, you will be able to find the right solution to create accessories that express all your flair.
Who's behind Eglooh
No need to end up at the North Pole to make everyday life original: all you need are two friends, with a shared name and passion.